3-Day Flying Trapeze Intensive with Jordan Tribble, Blair Aued & Alistair Winn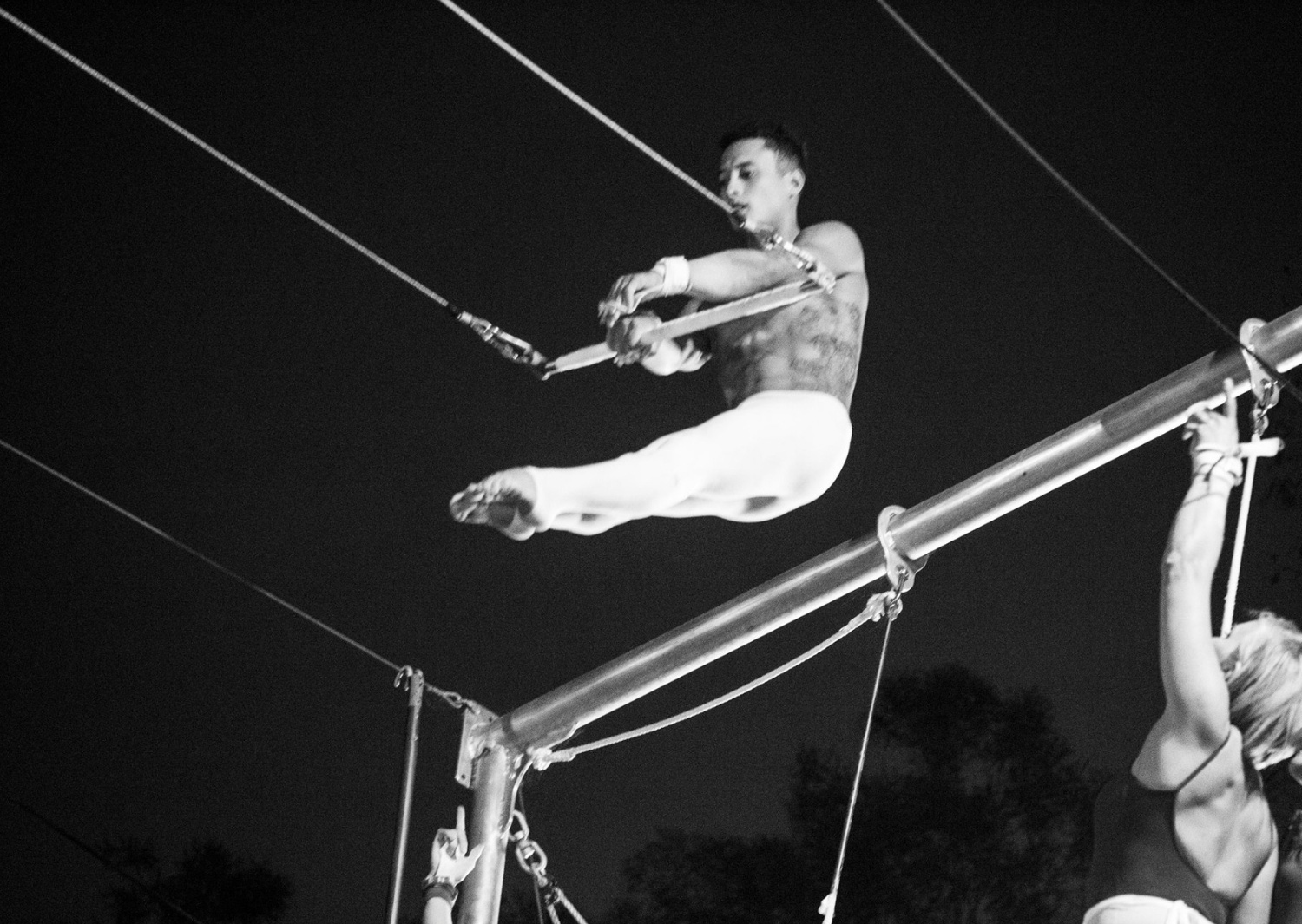 Pneumatic Arts Workshops – First Time In Australia!
Jordan Tribble, Blair Aued and Alistair Winn bring you the Pneumatic Arts Workshops for the first time in Australia at Circus Arts Byron Bay.
These are the flying trapeze intensives not to be missed.
PAST DATES: 6 – 8 April | 13 – 15 April | 27 – 29 April 2019 
MEET YOUR COACHES
Jordan, Blair and Alistair are a flying trapeze collective out to revolutionize the world of trapeze by providing an inspirational, modern, and innovative source of storytelling and entertainment.
From live trapeze and circus performances to inspirational short films, workshops, and seminars, we strive to expand and elevate the world of trapeze and all who enjoy it.
Jordan Tribble
After completing his contract as a Cirque Du Soleil performer, Jordan Tribble founded Pneumatic Arts in early 2018.
From the tender young age of seven, Jordan has been pursuing alternative sports including the art of Roué Cyr. For four years, he served as the Director of Spinnovation Colorado, having trained and qualified to teach patented techniques for artistic and competitive mono wheel.
During this same time, Jordan performed cyr wheel at festivals and night clubs with Spinnovation and Fire & Ice Entertainment.
He is also a black belt in Tae Kwon Do who earned the honor of competing in the 2008 U.S. Jr. Nationals in Detroit, Michigan.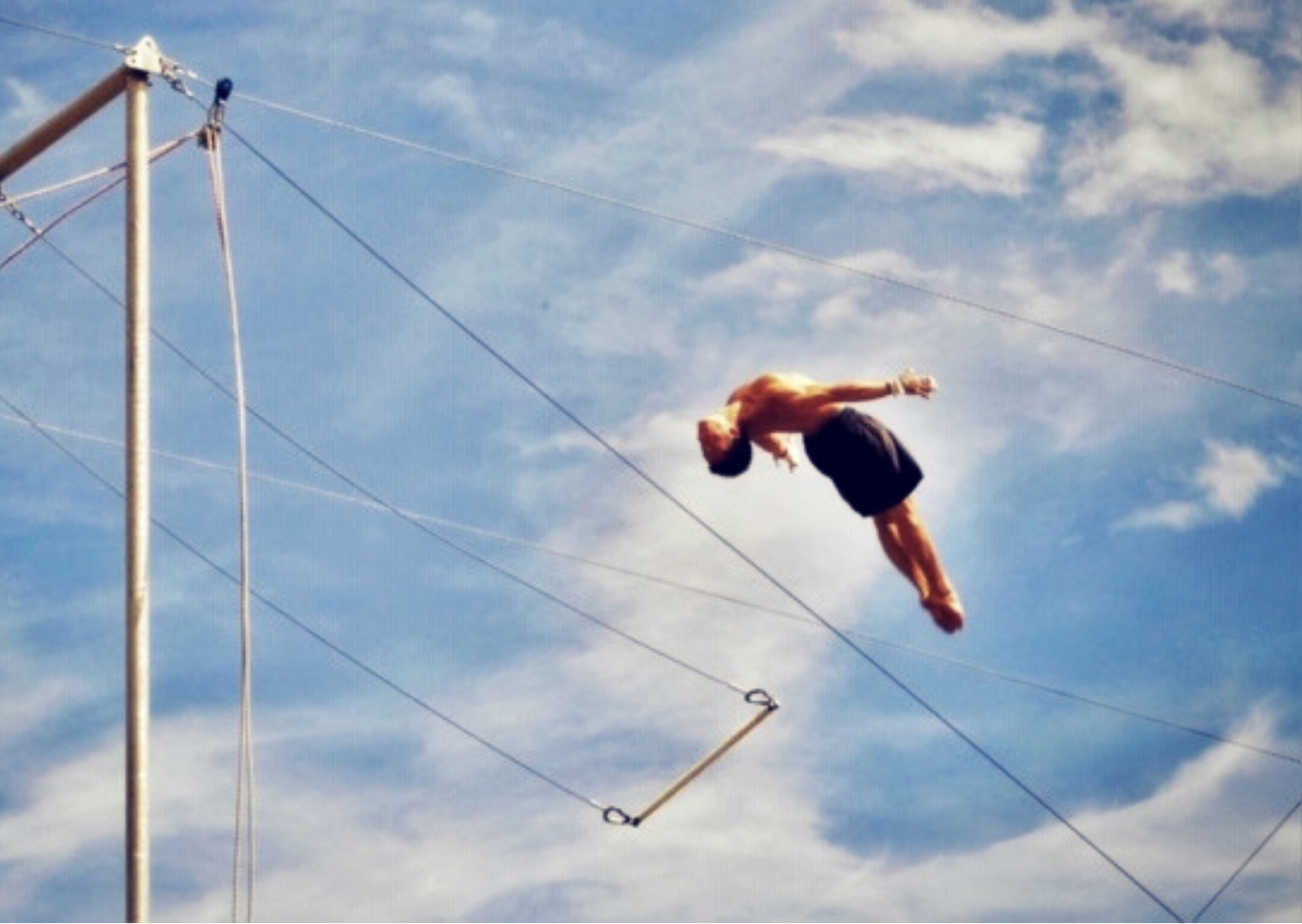 Blair Aued
Blair Aued began her career in circus arts with flying trapeze in 2009. Upon making her home in Los Angeles's Westside community, she found herself surrounded by a variety of movement arts. In 2011, she dove into flying trapeze under Richie Gaona and soon gained prominence as a key student, teacher and performer.
She has appeared on Good Day LA, the Prosigna Ad Campaign, Under Armour MyFitnessPal web series, and the Posta Fly Team Istanbul as a trapeze artist as well as lending her expertise in the art as an instructor on many shows. Additionally, she has immersed herself in other arts such as AcroYoga and Partner Acrobatics – as an instructor and a performer. Her pedigree in movement is well known in these communities and she has established herself as an MVP in these arts.
While her passion for circus arts is unending, flying trapeze has always been her home. She continues to hone her craft as well as lend her expertise to students to this day.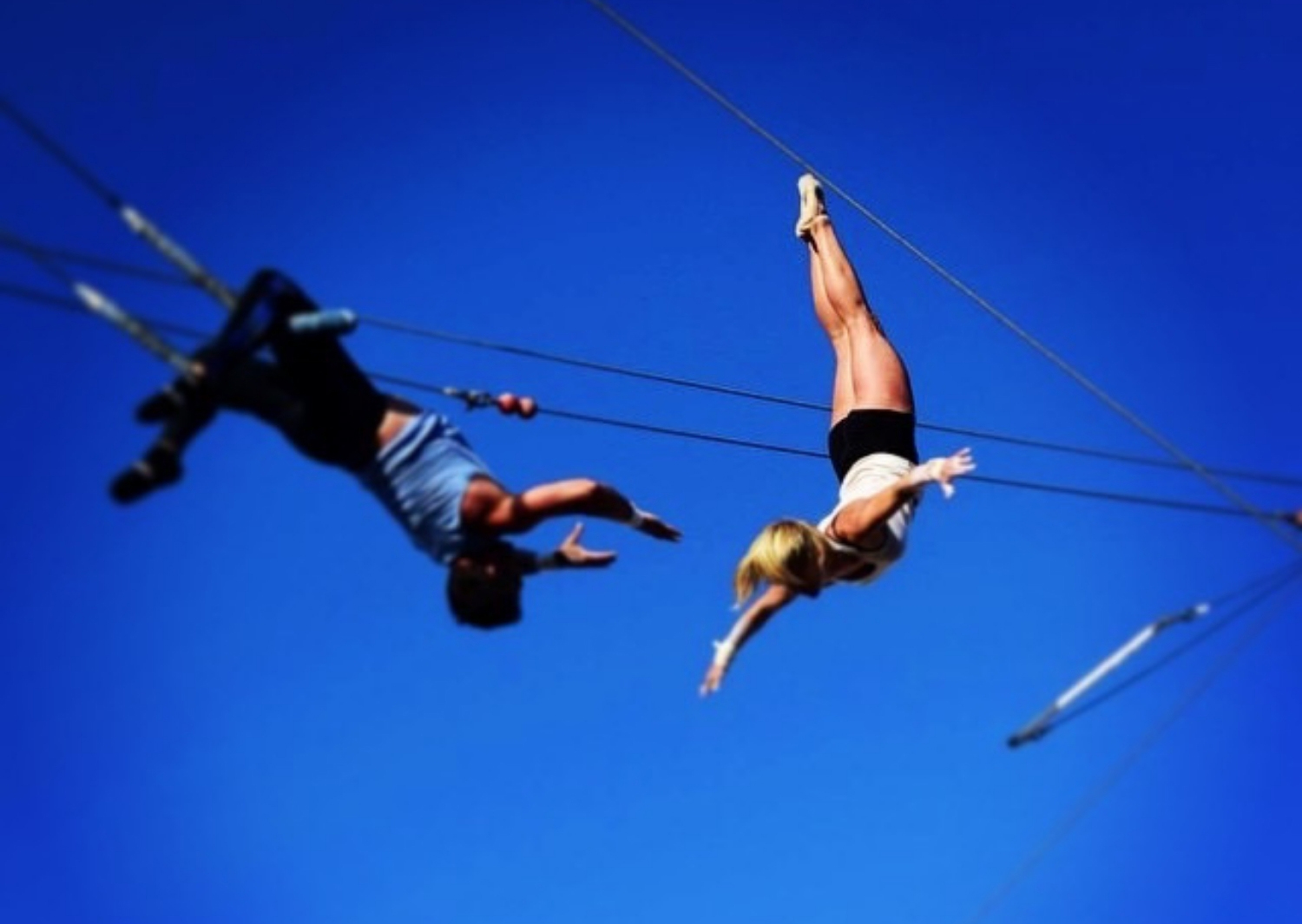 Alistair Winn
Alistair likes to take a physics based approach to flying trapeze whilst concentrating on the importance of mindset, supplemental training, rehab and maintenance.
"Biggest tool is video for training, I don't think effective training can be done without it. Small technique changes make the greatest change in the long run… Consistency is key."
Alistair has been around the world performing and training at schools such as Emerald City Trapeze Arts, and TSNY New York. Working as a catcher, Alistair performed with Billy Smarts Circus in England and at the Coliseu in Portugal. He caught tricks such as double layout, 2.5 to legs, double cut half, cut half, hocks salto, and forward over. Alistair has worked as a flyer for the Imperial Show in France, Great Moscow Circus in Australia, and Carnivalor at Emerald City.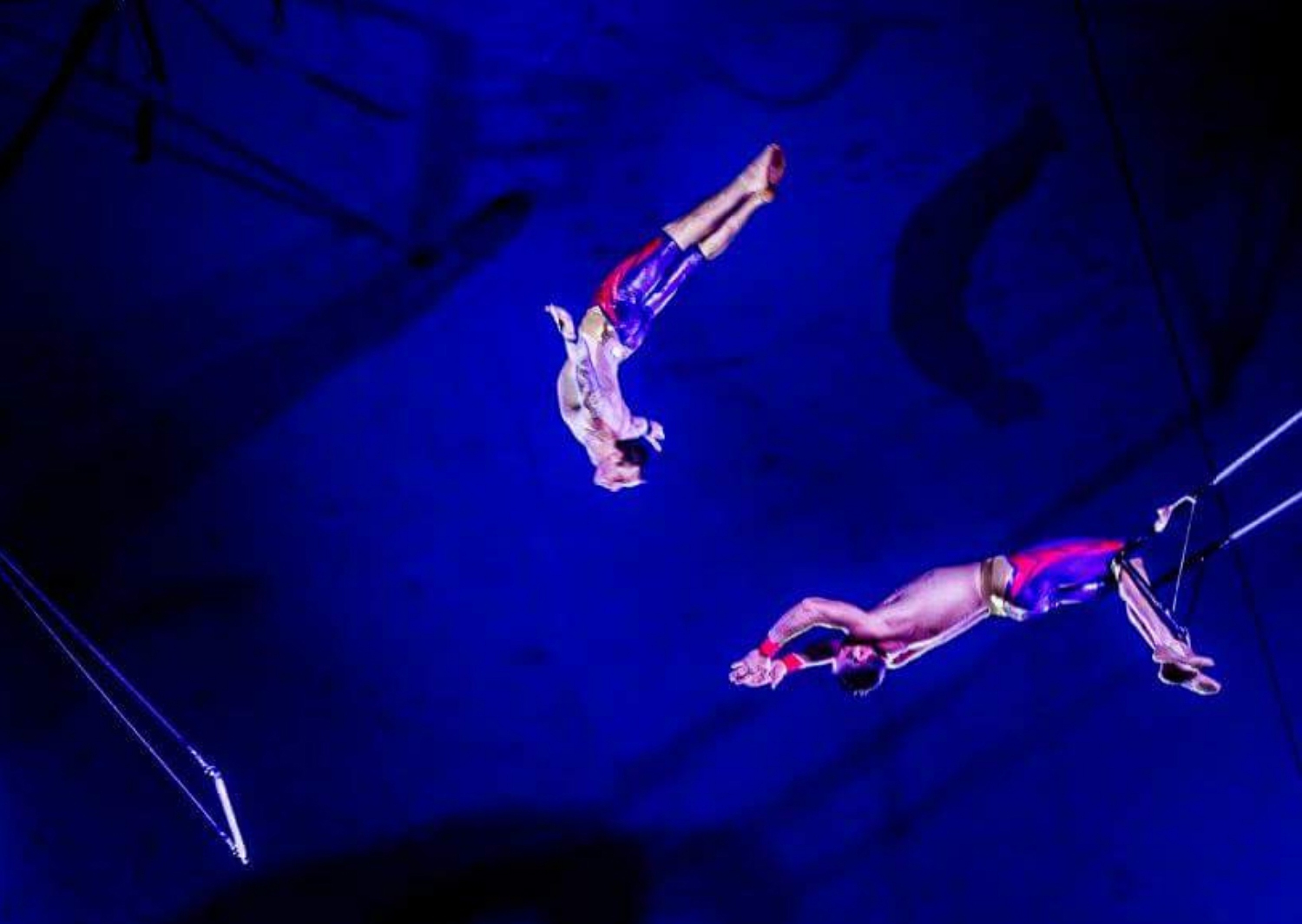 WORKSHOP DETAILS
The first session of each day will focus on fundamentals of the swing, turn around and break. We will then focus on tricks to the net, followed by a light catch session.
The second session of the day will be split up as follows: the first hour and fifteen minutes will be focused on tricks, followed by a 45 minute catch session. There will be two film review sessions where our coaches will watch and give feedback on your skills.
The final session on Monday will be a classic Pneumatic Arts Fun Fly. Try tricks you've never tried before, wear a crazy outfit if that's your thing, and hopefully catch that one pesky trick that has been a challenge for you.
LOCATION: Circus Arts Byron Bay, 17 Centennial Circuit, Arts & Industry Park, Byron Bay
TRAINERS: Jordan Tribble, Blair Aued, Alistaire Winn
REQUIREMENTS: Swinging out of lines and one trick out of lines 
COST: $500 for 3 days