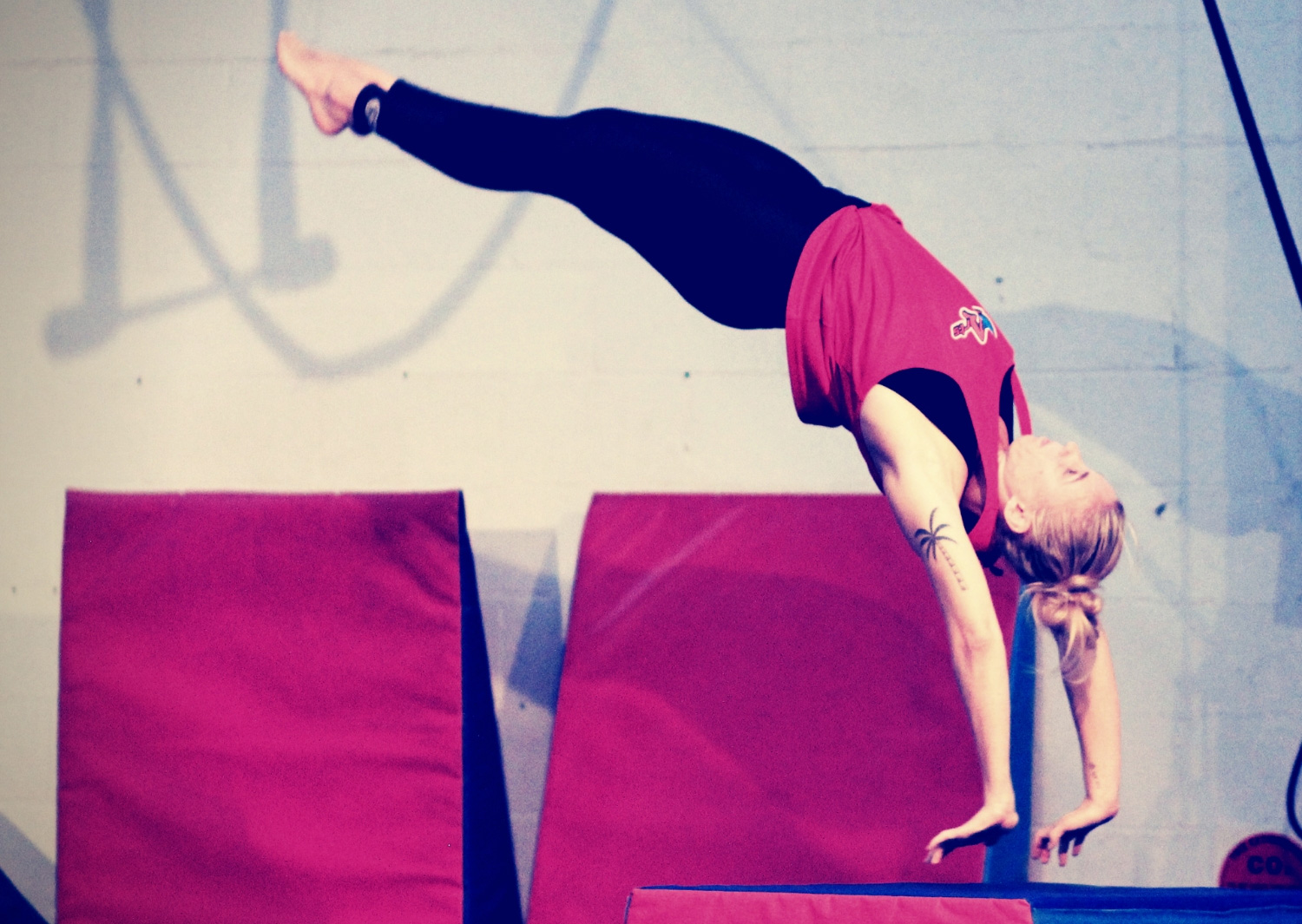 This class offers a unique opportunity to train on professional equipment that includes a full size Olympic trampoline, double mini trampoline, mini trampoline and 10m long air tumble track. Our experienced coaches will teach tumbling technique and other exiting acrobatic skills.
The program is designed as a 6 week workshop and aimed at providing a more intensive and diverse training for adults with any level of experience. Each class involves appropriate warm-up and conditioning, acrobatic skills across various types of equipment and warm-down. Casual classes are also available.
6 WEEK COURSES IN 2019
20 February – 27 March
3 April – 8 May
22 May – 26 June
3 July – 7 August
14 August – 18 September
25 September – 30 October
6 November – 11 December 
WHEN
Wednesdays, 6pm-7.30pm
COST
Casual class: $25
6 week course (6 consecutive weekly classes):  $120 – Includes self-training for the duration of the course – BEST VALUE!