Fastrack To Professional – 1 Year Full-Time Course
FASTRACK TO PROFESSIONAL 1 YEAR FULL-TIME COURSE IN CIRCUS ARTS
DATES: February – December 2021
This is our flagship course!
Created by two renowned circus schools with 30 years industry experience

You will gain a skillset in a wide vocabulary of circus arts, a teacher training certificate, a solo specialisation act, a top showreel ready to enter the professional circus world
FASTRACK YOUR CAREER INTO CIRCUS INDUSTRY

"I wanted to tell you I started my new job last week at Cirque du Soleil! It's my biggest dream come true and I wanted to send you a heartfelt thank you. If you hadn't been such wonderful teachers perhaps I wouldn't be where I am today!"
– Beth Alvarez
ABOUT US
Ascension Byron Bay + Circus Arts Australia
We are a unique collaboration between two renowned circus schools from Australia and the UK and two circus families with over 30 years experience in everything circus!
Ascension Byron Bay founded Aircraft Circus in London, directly leading 17 full-time circus training courses to fruition, with students joining the worldwide circus industry including Cirque du Soleil.  
Circus Arts Australia is an internationally renowned circus school in Byron Bay that boasts a massive 12000 sq m indoor training space and venue with an incredible array of circus equipment. 
FASTRACK TO PROFESSIONAL course covers all the aerial and acrobatic arts and a range of exciting specialist skills with top performers. We offer the amazing grande volant flying trapeze which is in-house. There is ample opportunity to perform at showcases and at national festivals, and a teacher training certificate to support your performance work in the community. 
All this and you get to train in the paradise that is Byron Bay! Spend your weekends surfing or lying on the beach, a 10 minute walk from the school.
MODULES 1 – 4

Get it all done in 1 year, invest in your future and FASTRACK your professional circus career. This unique course gives you all the tools you need to succeed. The course is composed of the Foundation to Intermediate and of Intermediate to Professional courses.
MODULE 1:  Foundation Skills in Circus Arts/ Teacher Training Level 1

MODULE 2:  Foundation Skills Development/Specialist Skills/Performance Skills. Foundation Graduation.
MODULE 3:  Intermediate Solo Specialisation/Act Creation/ Teacher Training Level 2
MODULE 4:  Professional Ensemble Show, Showreels. Professional Graduation.
The Course runs 5 days a week 9.30-3.30pm with a minimum of 25 hours teacher contact time.
ENTRY REQUIREMENTS
The entry is by an audition at Circus Arts Byron Bay, Sydney, Brisbane and at an additional location in Melbourne. The audition dates will be released shortly.
Video auditions are open for overseas students. Please complete the enquiry  form below.

To join the course you will need to show the following attributes:  
a strong desire to learn

a good level of fitness

some circus experience is preferred 
Age range:
This course is primarily designed for adults 18-35. There is no upper age limit.
Too young? You will be considered if you are between 16-17 and:
have a background in youth circus

have attended a 

stage school

have a background in 

competitive gymnastics
The course is open to Australian and international students. 
The Fastrack to Professional course is currently a private training programme and fees apply. Enquire about the fees by emaling fastrack@nullcircusarts.com.au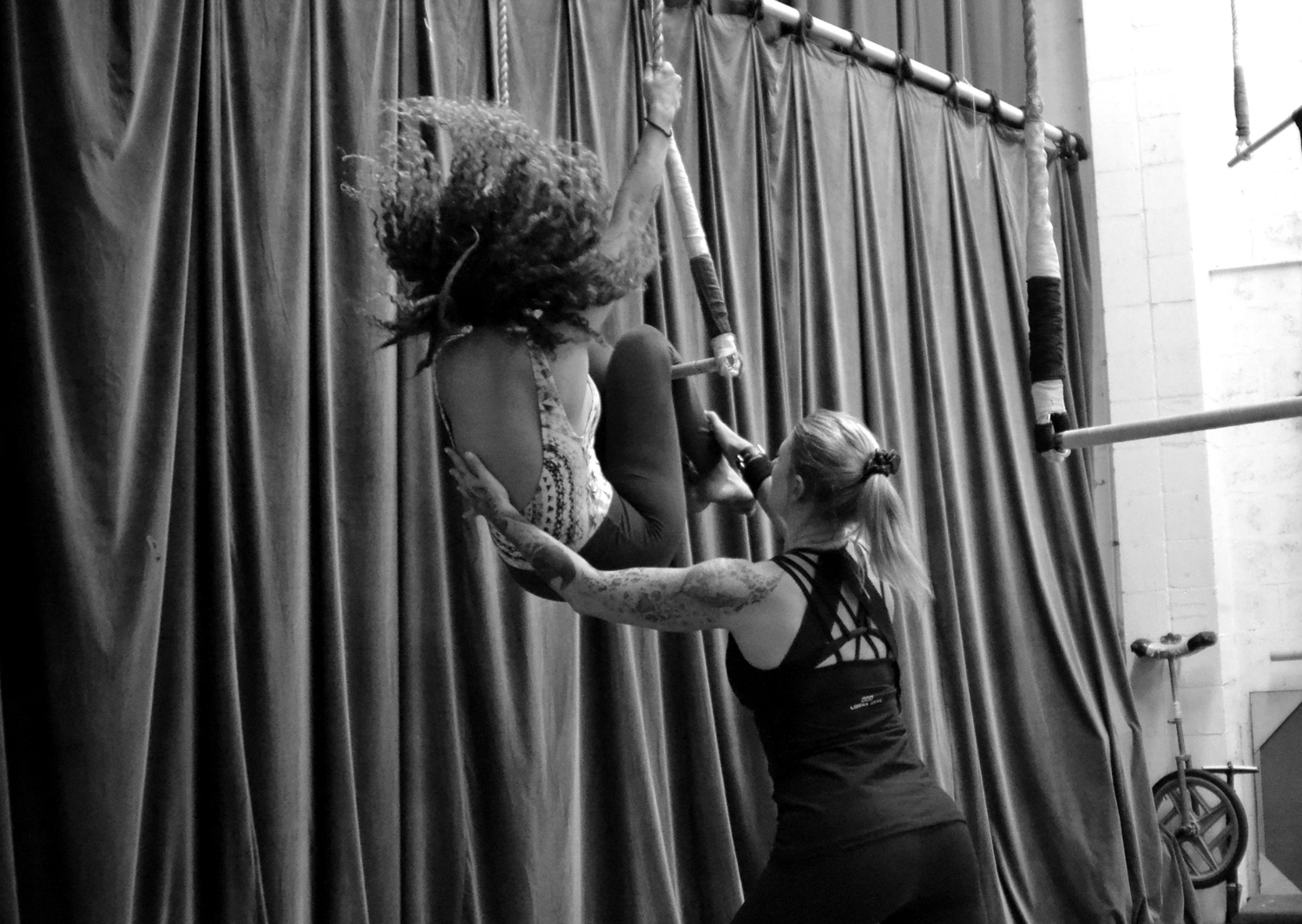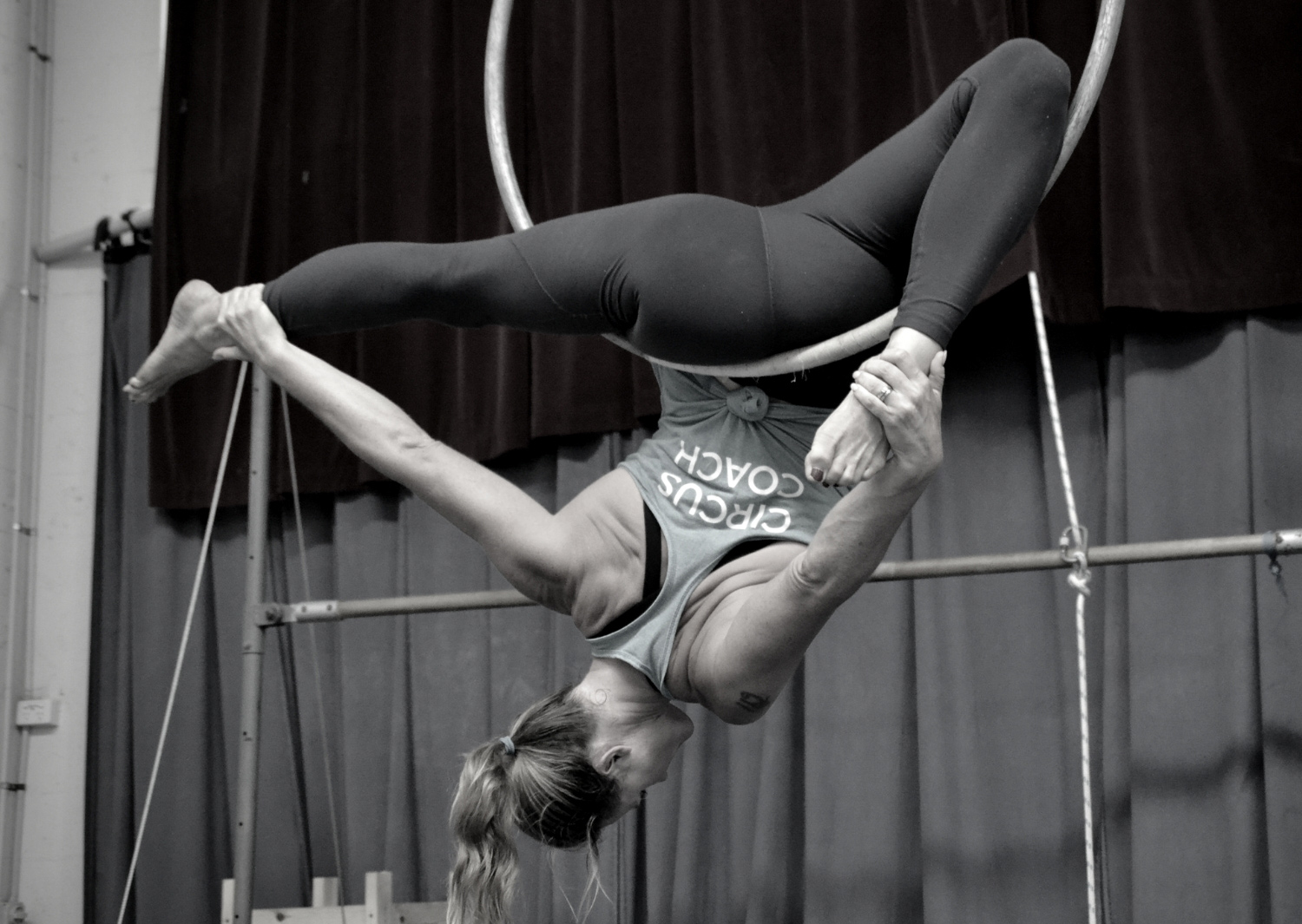 LET US TELL YOU MORE

The Foundation Module: focuses on conditioning and learning beginner skills across all disciplines as well as theory, complementary classes and tasters in specialist skills such as stilt walking and doubles aerials.
The Development Module: will be the continuation of that learning with less focus on conditioning and more focus on expanding the vocabulary on each apparatus. Alongside theory, complementary classes and more tasters in specialist skills such as fire and sideshow. The development module includes our Level 1 Teacher Training Course in Circus Arts (link). Performance skills are now introduced and you will be working towards your foundation graduation performance.
The Solo Module: sees the beginning of the intermediate course where you focus in on your favourite equipment or modality and create and perform your solo act and are assigned a mentor.  This will culminate in our Fastrack to Professional in-house Cabaret. The solo module includes our Level 2 Teacher Training Course in Circus Arts (link).
The Show Module: Show Creation and learning how to perform in a professional ensemble utilising all your physical performance and production skills. This show creation process will culminate in a full ensemble graduation show. This term also sees the creation of your showreel and professional headshots ready to launch you into the industry or elite training schools.
WHAT SKILLS DO YOU LEARN?
Aerial Core – Static Trapeze, Flying Trapeze, Lyra (Aerial Hoop), Silks (Tissu), Rope (Corde Lisse), Doubles and group aerials.
Acrobatic Core – Tumbling, Handstands, Acrobalance (partner acro), Trampolining, Wall Tramp.
Specialist Skills – Fire, Sideshow, Roving Street Performance, Juggling, Tightwire, Stiltwalking, Spanish Web, Cloudswing, Counterweight, Aerial Spiral.
Performance – Makeup, Costumes, Solo Act Creation, Ensemble Show Creation, Physical Theatre, Movement, Clown and Slapstick.
Technical Skills – Safety and Knots, Rigging Awareness, Show Production: prop, sound and light
Theory – Nutrition, Injury Prevention, Marketing, Showreel Creation, Journalling, History of Circus
Complementary Skills – Yoga, Weight and Resistance Training, Conditioning, Warm up, Flexibility and Contortion.
Teacher Training – 2 Intensive weeks covering skill specific warm ups, core aerials and core acrobatic teaching.
WHAT YOU COME AWAY WITH
You will come away with a skillset in a wide vocabulary of circus arts, a teacher training certificate,  a solo specialisation act, a top showreel ready to enter the professional circus world or enter an elite circus school.
Performance and Career Opportunities:
We have plenty of opportunities to perform within the course:
at the Circus Arts Australia termly showcases

the Mullum Circus Festival

the Australian Circus Festival

Bluesfest Byron Bay and Splendour in the Grass

as well as the opportunity to join the books of ACA – the Australian Circus Agency
Learning circus was one of the best decisions I ever made. Not only has it allowed me to achieve things I had never thought possible physically, but it has finally put me together with a family of wonderful misfits for whom  I have been searching for my whole life.
It's difficult to find the words to convey what a phenomenal impact this has had on me. You need to experience it to know what I mean! I can't rate it highly enough! The inclusive and accepting style and wholehearted encouragement have meant so much to me. I know I speak for many others.
I wanted to tell you I started my new job last week at Cirque du Soleil! It's my biggest dream come true and I wanted to send you a heartfelt thank you. If you hadn't been such wonderful teachers perhaps I wouldn't be where I am today!
WHAT MAKES US DIFFERENT
Unlike other schools, we cover a range of exciting specialist skills with top performers such as: grande volant flying trapeze, fire skills, sideshow arts, stiltwalking, roving street performance and specialist aerials such as aerial spiral and vertical dance.
The students will have extensive opportunities to perform both in-house and national festivals. You also gain a teacher training certification to support your performance work within the community.
Entries by auditions only. Either in-house at Circus Arts Byron Bay or via a video audition.
*Remember if you join our 6 week prep course this October 2020 this gives you automatic entry into the Fastrack Courses.
In person
You will be required to demonstrate your strength, flexibility and basic acrobatics through a series of exercises. This is a foundation level entry so we do not require applicants to have any previous circus experience. We do, however, require applicants to have a good level of fitness.
Prep for strength: Press Ups, Sit ups, Squats, Plank Holds (30 secs). 
Prep for flexibility: Right Leg Split, Left Leg Split, Straddle, Box Split, Pike Fold, Half bridge.
Prep for acrobatics: Forward Roll, Backward Roll, Kick up to Handstand (no hold), Cartwheel. 
Prep for Aerial: assisted pull-ups, rope climbs
The auditions at Circus Arts Byron Bay will involve a tour of the space and an introduction with a Fastrack to Professional Course Director. We will also assess applicants strength and flexibility through a series of exercises and games. This will allow us to judge your suitability for the level of course entry and for you to gain a taste of what will be involved. 
This is followed by a private interview with a course director. This is your chance to discuss concerns or ambitions directly with the Fastrack to Professional team.
Video Audition
Please provide the following to camera:
– State your name, age and tell us why you want to join the Fastrack to Professional Course in Circus Arts
– Demonstration of strength – aerial and ground based – eg: Pull ups, Leg Lifts, Rope Climb, Press Ups, V Sits, Squats.
– Demonstration of acrobatics – Forward Roll, Backward Roll to Straddle, Handstand Forward Roll, Cartwheel,Back Flip Kick Up to Handstand (you are allowed a spotter for foundation level)
– Demonstration of flexibility – Attempt Right Leg Split, Left Leg Split, Straddle, Box Split, Pike Fold, Bridge (can be assisted for foundation level entry.)
– 1 skill demonstration in any circus, ground based, theatre, song or aerial skill at foundation level.
– We are looking for some technical ability, strength, flexibility, passion, flair and potential. Please remember this is an audition for foundation entry level so we are not looking for advanced skill. That is our job to over the course of the training!