PREP Course – 6 weeks full-time
PREP COURSE – 6 WEEKS  FULL-TIME COURSE IN CIRCUS ARTS
DATES: 19 October – 29 November 2020
Designed for the absolute beginner to join FASTRACK TO PROFESSIONAL course
Created by two renowned circus schools with 30 years industry experience

All you need is a desire to learn and an excellent attitude!

Graduates gain automaic entry into our 6 months INTERMEDIATE TO PROFESSIONAL course

FASTRACK YOUR CAREER INTO CIRCUS INDUSTRY

"I wanted to tell you I started my new job last week at Cirque du Soleil! It's my biggest dream come true and I wanted to send you a heartfelt thank you. If you hadn't been such wonderful teachers perhaps I wouldn't be where I am today!"
– Beth Alvarez
ABOUT US
Ascension Byron Bay + Circus Arts Australia
We are a unique collaboration between two renowned circus schools from Australia and the UK and two circus families with over 30 years experience in everything circus!
Ascension Byron Bay founded Aircraft Circus in London, directly leading 17 full-time circus training courses to fruition, with students joining the worldwide circus industry including Cirque du Soleil.  
Circus Arts Australia is an internationally renowned circus school in Byron Bay that boasts a massive 12000 sq m indoor training space and venue with an incredible array of circus equipment. 
We offer the amazing grande volant flying trapeze which is in-house. There is ample opportunity to perform at showcases and at national festivals, and a teacher training certificate to support your performance work in the community. 
All this and you get to train in the paradise that is Byron Bay! Spend your weekends surfing or lying on the beach, a 10 minute walk from the school.
ABOUT THE COURSE

Prep Course is a pathway to the 6 month Foundation Course (without audition) as well as the 1 Year Fastrack To Professional course.
Monday – Friday 9.30am -3.30pm with a minimum of 25 hours teacher contact time.
Aerial Core – Static Trapeze, Flying Trapeze, Silks (Tissu). 
Acrobatic Core – Basic Tumbling, Handstands and Acrobalance.
Equilibristics – Juggling, Hula Hoop and Tightwire
Performance – Introductory Workshops 
Technical Skills – Safety and Show Production
Complementary Skills – Yoga, Weight and Resistance Training, Conditioning and Flexibility.
Students are also required over the final weekend as production assistants on the in-house show.  
ENTRY REQUIREMENTS:
A good fitness level to embark on intensive training.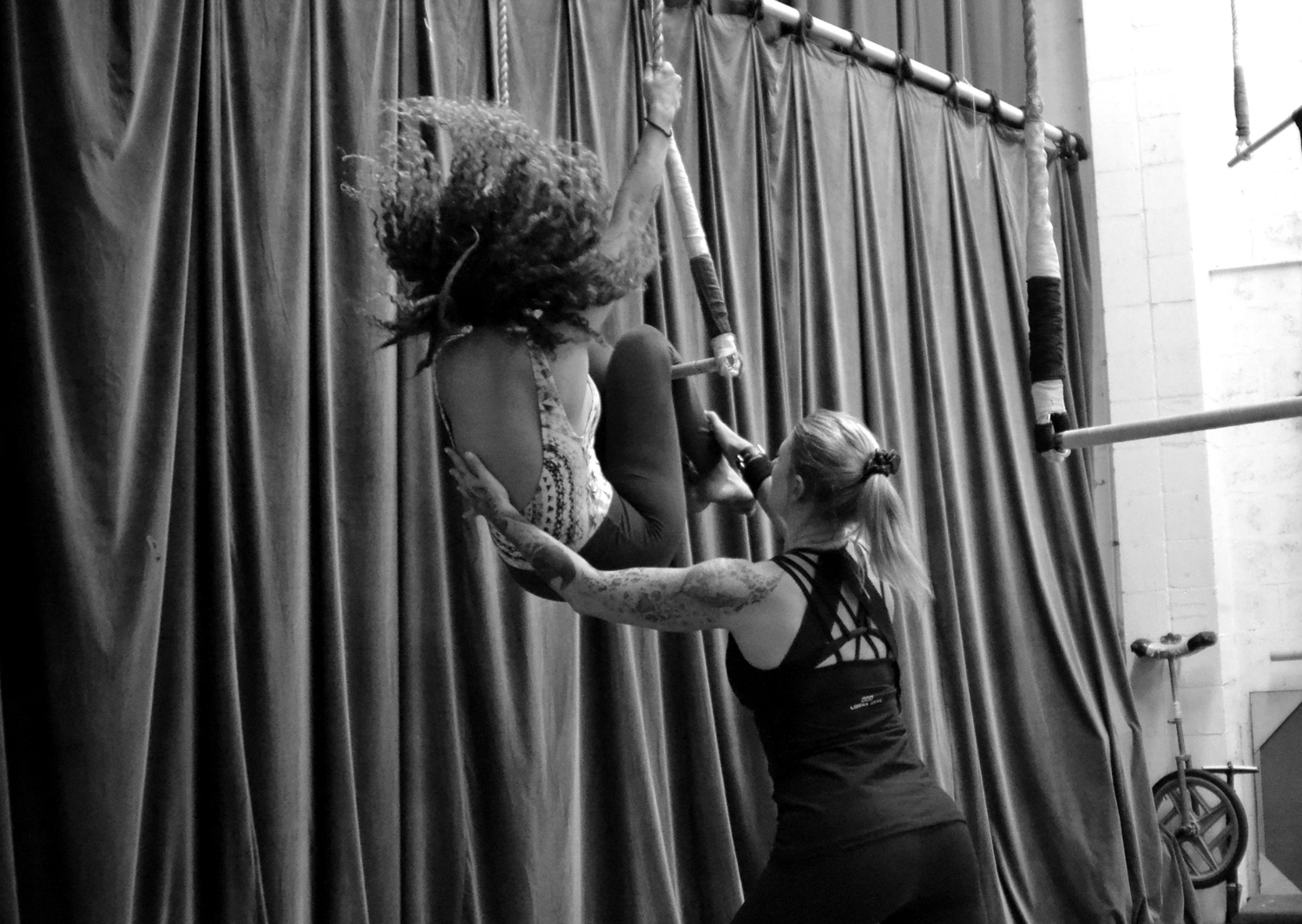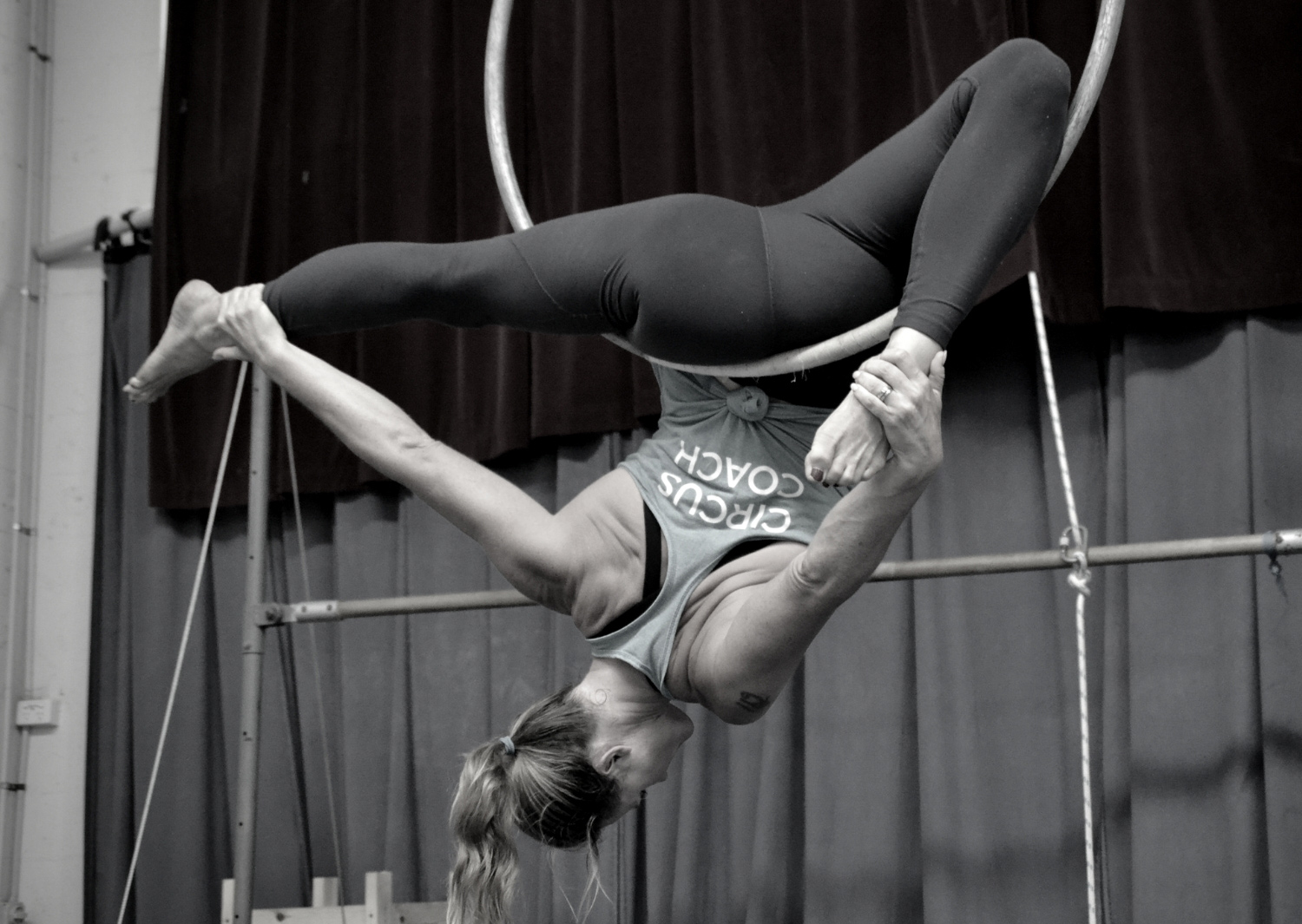 WHAT SKILLS DO YOU LEARN?
Aerial Core – Static Trapeze, Flying Trapeze, Lyra (Aerial Hoop), Silks (Tissu), Rope (Corde Lisse), Doubles and group aerials.
Acrobatic Core – Tumbling, Handstands, Acrobalance (partner acro), Trampolining, Wall Tramp.
Specialist Skills – Fire, Sideshow, Roving Street Performance, Juggling, Tightwire, Stiltwalking, Spanish Web, Cloudswing, Counterweight, Aerial Spiral.
Performance – Makeup, Costumes, Solo Act Creation, Ensemble Show Creation, Physical Theatre, Movement, Clown and Slapstick.
Technical Skills – Safety and Knots, Rigging Awareness, Show Production: prop, sound and light
Theory – Nutrition, Injury Prevention, Marketing, Showreel Creation, Journalling, History of Circus
Complementary Skills – Yoga, Weight and Resistance Training, Conditioning, Warm up, Flexibility and Contortion.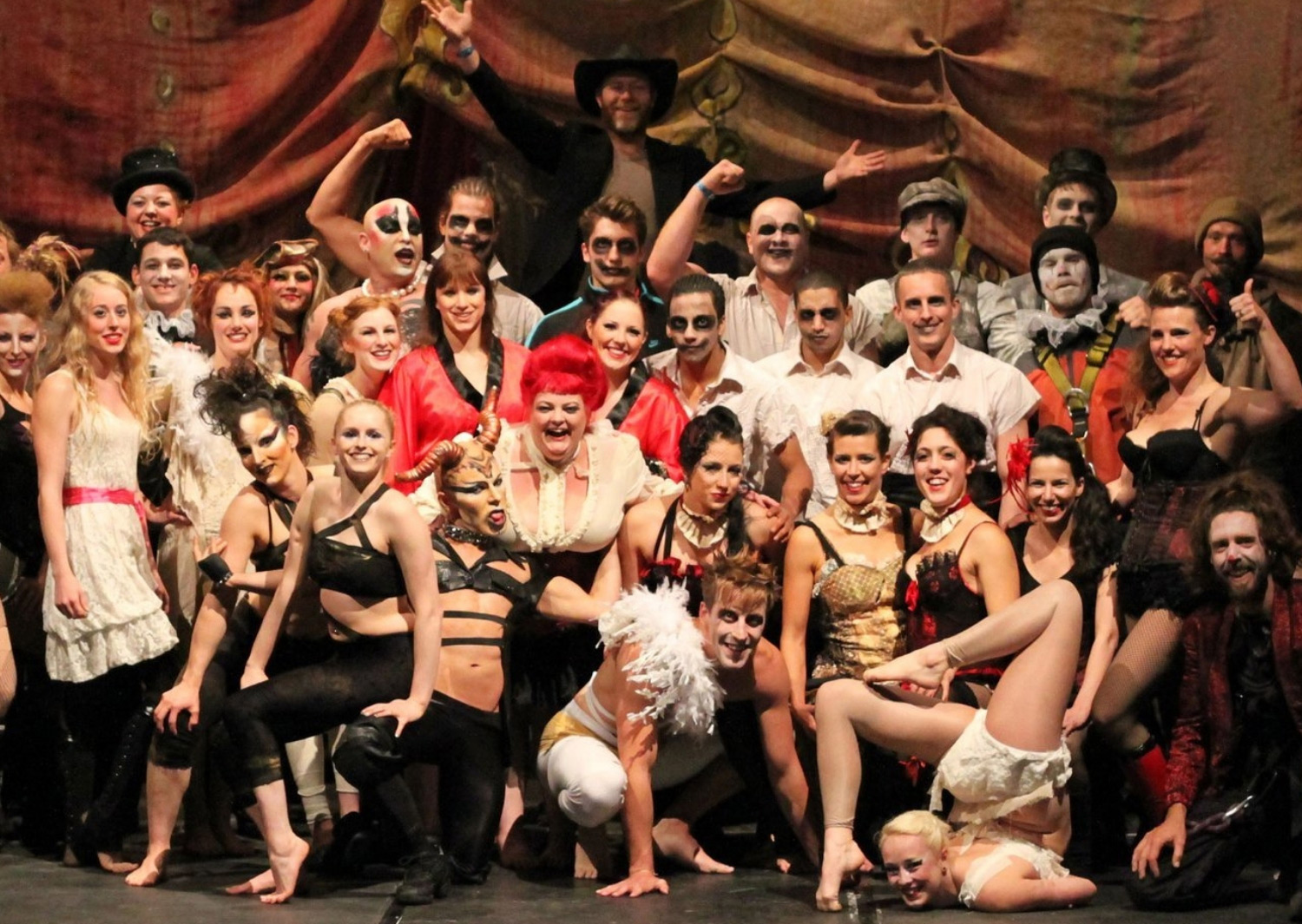 Learning circus was one of the best decisions I ever made. Not only has it allowed me to achieve things I had never thought possible physically, but it has finally put me together with a family of wonderful misfits for whom  I have been searching for my whole life.
It's difficult to find the words to convey what a phenomenal impact this has had on me. You need to experience it to know what I mean! I can't rate it highly enough! The inclusive and accepting style and wholehearted encouragement have meant so much to me. I know I speak for many others.
I wanted to tell you I started my new job last week at Cirque du Soleil! It's my biggest dream come true and I wanted to send you a heartfelt thank you. If you hadn't been such wonderful teachers perhaps I wouldn't be where I am today!
WHAT MAKES US DIFFERENT
Unlike other schools, we cover a range of exciting specialist skills with top performers such as: grande volant flying trapeze, fire skills, sideshow arts, stiltwalking, roving street performance and specialist aerials such as aerial spiral and vertical dance.
The students will have extensive opportunities to perform both in-house and national festivals. You also gain a teacher training certification to support your performance work within the community.
Entries by auditions only. Either in-house at Circus Arts Byron Bay or via a video audition.