Outdoor Flying Trapeze Brisbane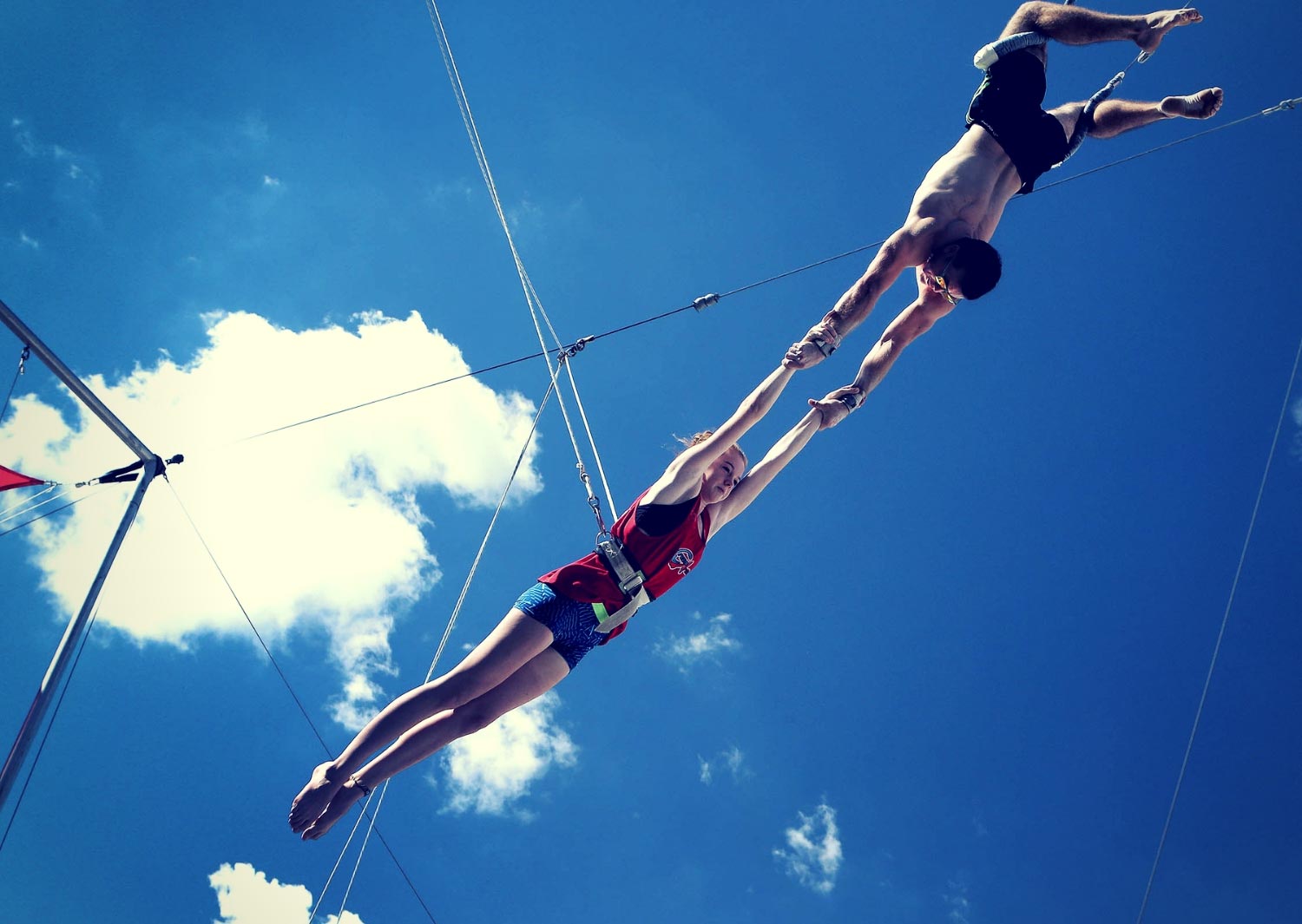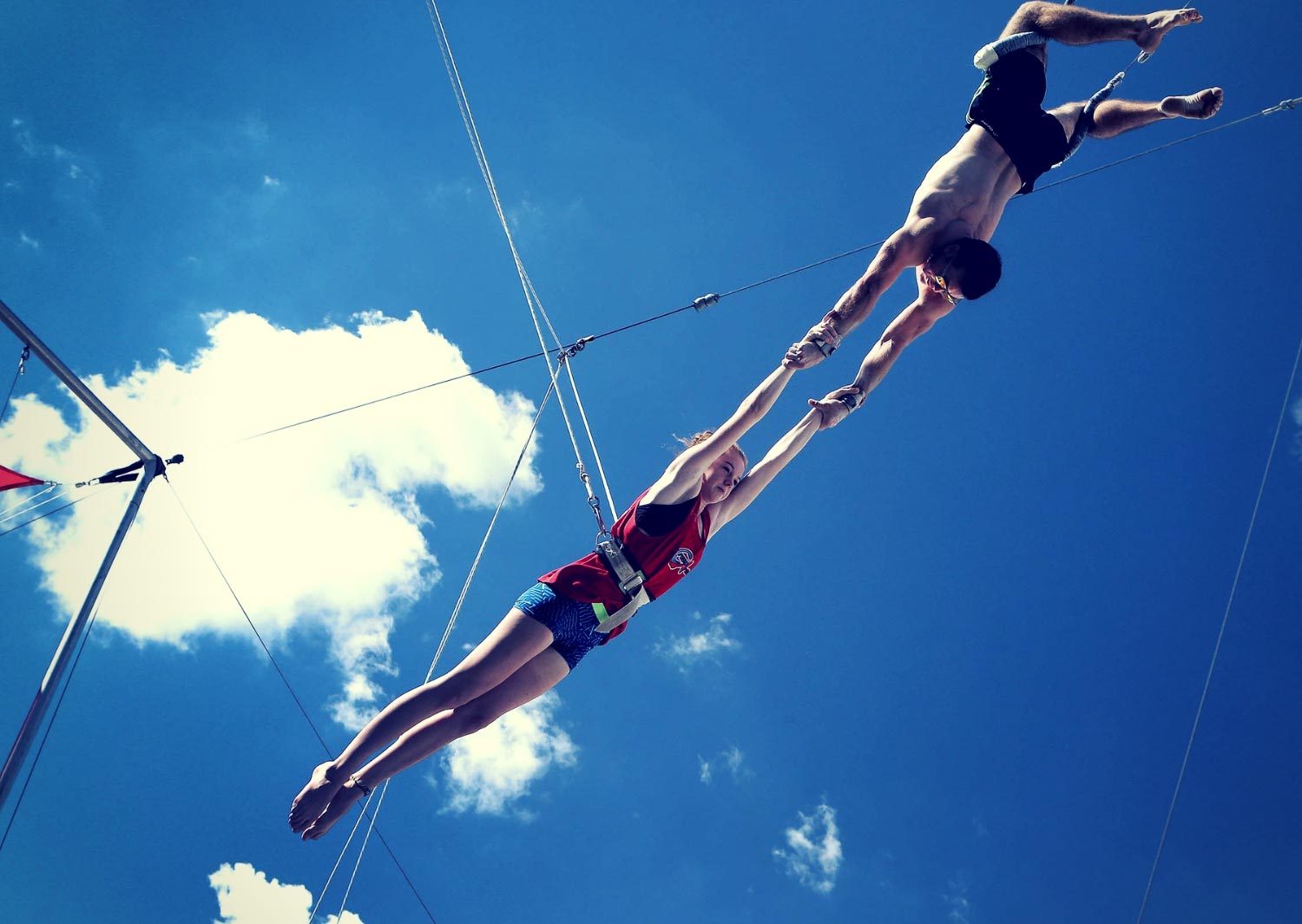 Circus Arts Brisbane at Golf Central closed in July 2020 – We are currently scouting for new locations – please check back for updates.
If you would like to learn the art of flying trapeze or looking for an unforgettable adventure experience, then our 10m high flying trapeze is the one for you! Flying trapeze is achievable for all levels of ability and no previous experience is required.
WHAT YOU WILL LEARN
Starting on the ground, you will receive a full briefing and learn the basic trapeze positions on the low practice bar. Afterwards, in the safety of a harness, you will progress to the flying trapeze ready for your first swing! Under the watchful eye of our professional instructors, you will learn a position on the bar, a backflip dismount and attempt a catch, all in one lesson.
Casual classes can be undertaken by people of all levels of ability. However, a special Intermediate/Advanced class is available for teens and adults, experienced flyers or dedicated intermediate flyers. This class teaches flying out of lines, nailing back end tricks such as splits, straddles and whips and breaking tricks such as layouts and doubles.