Specialised
courses
Our specialised courses are designed to up-skill you quickly!
Join an intensive course or learn how to coach with Circus Arts Australia.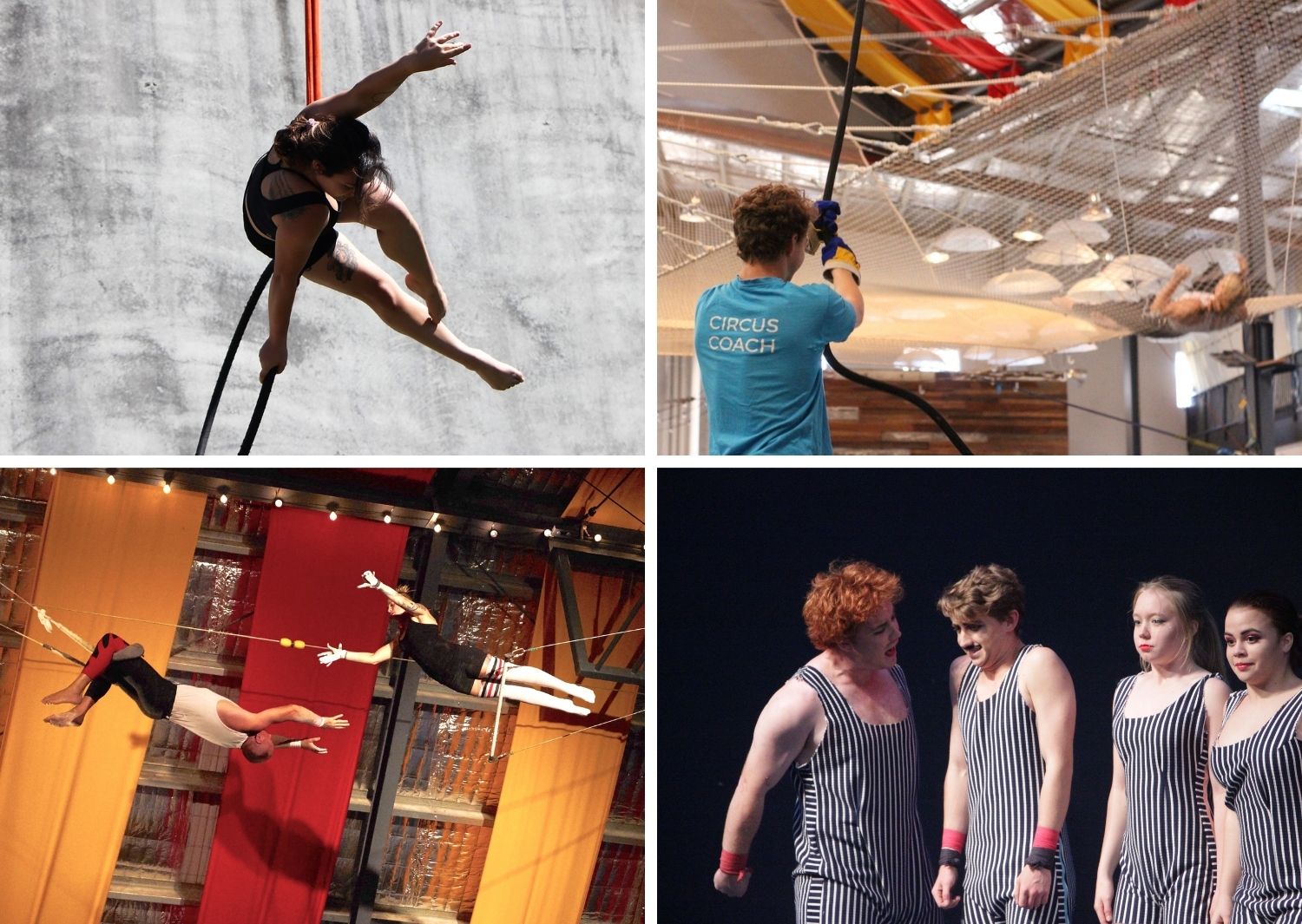 FLYING TRAPEZE COACHING COURSE | Byron Bay
• STAGE 1 & 2 • BECOME A FLYING TRAPEZE COACH •
Stage 1
This course is aimed at people who are interested in flying trapeze and looking at taking their first step toward working as a trapeze coach. Participants will be introduced to the different aspects of flying trapeze coaching, including board, ground, basic safety lines, and catching. All training is conducted at our indoor facility in Byron Bay but will be tailored to suit both indoor and outdoor flying trapeze coaching.
Stage 2
The goal of Stage 2 training is to have participants be signed off as a flying trapeze coach. Participants will be given information on steps to take for employment. Limited places will be made available for selected participants for ongoing trainee/coaching positions in Byron Bay and Sydney.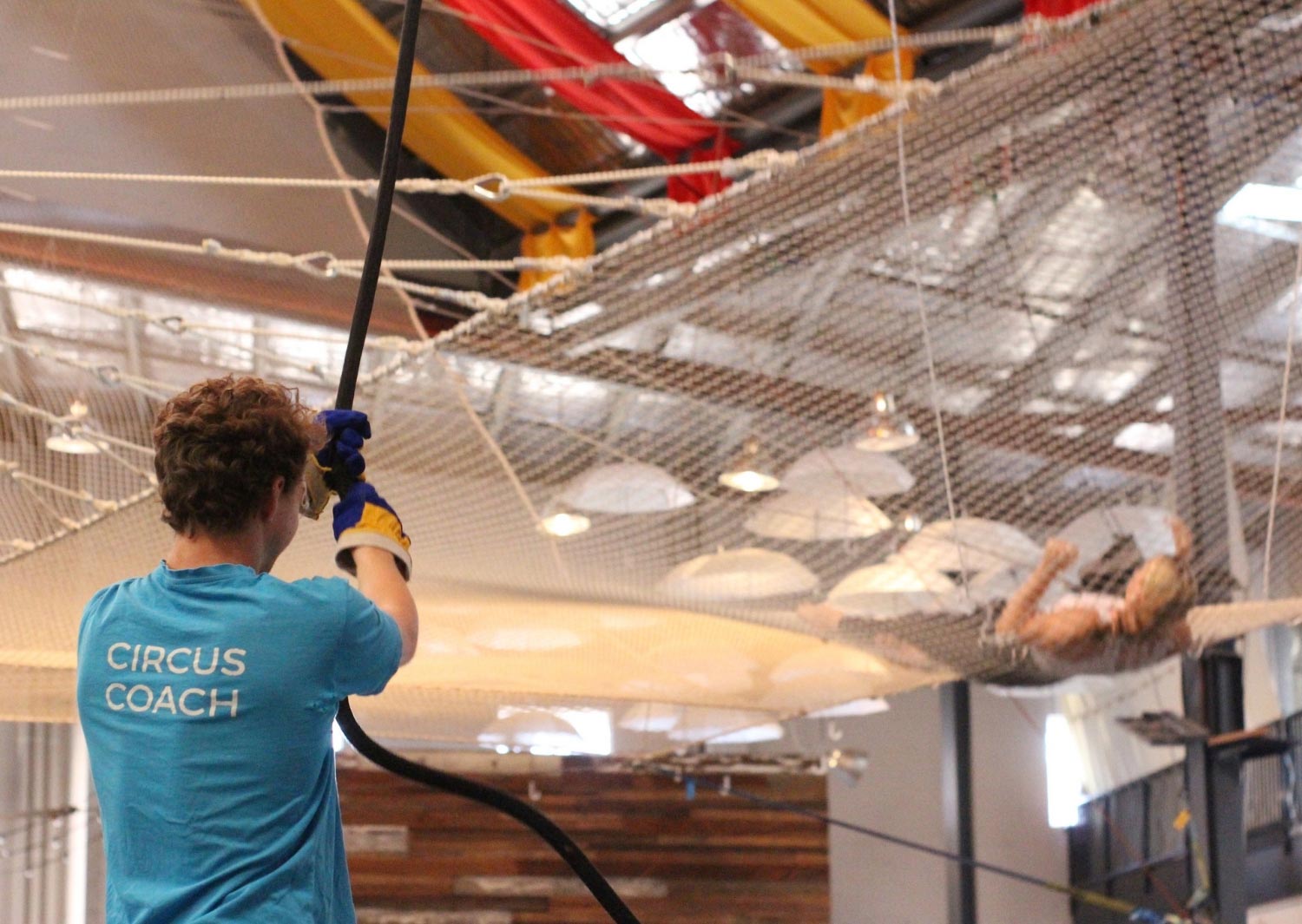 Aerial Intensive | Byron Bay
• all levels – beginners to advanced • professional photosoot •
Get ready for an amazing three days of training in the beautiful Byron Bay!
Our 3 day aerial intensives run only 3 times a year and offer a unique opportunity to  immerse yourself in the world of aerials. Training is conducted in our indoor 1200sqm facility and focuses on skill development and creativity.
Participants will get a chance to train on a variety of apparatus, including silks, static trapeze and double trapeze, lyra and double lyra, spanish web and more.  Self-training on rope, spiral, teardrop, tumble track and hula hoops is included during the intensive.
Each intensive includes a professional photo shoot where participants get to express their creative side and the new tricks learned over the weekend of training.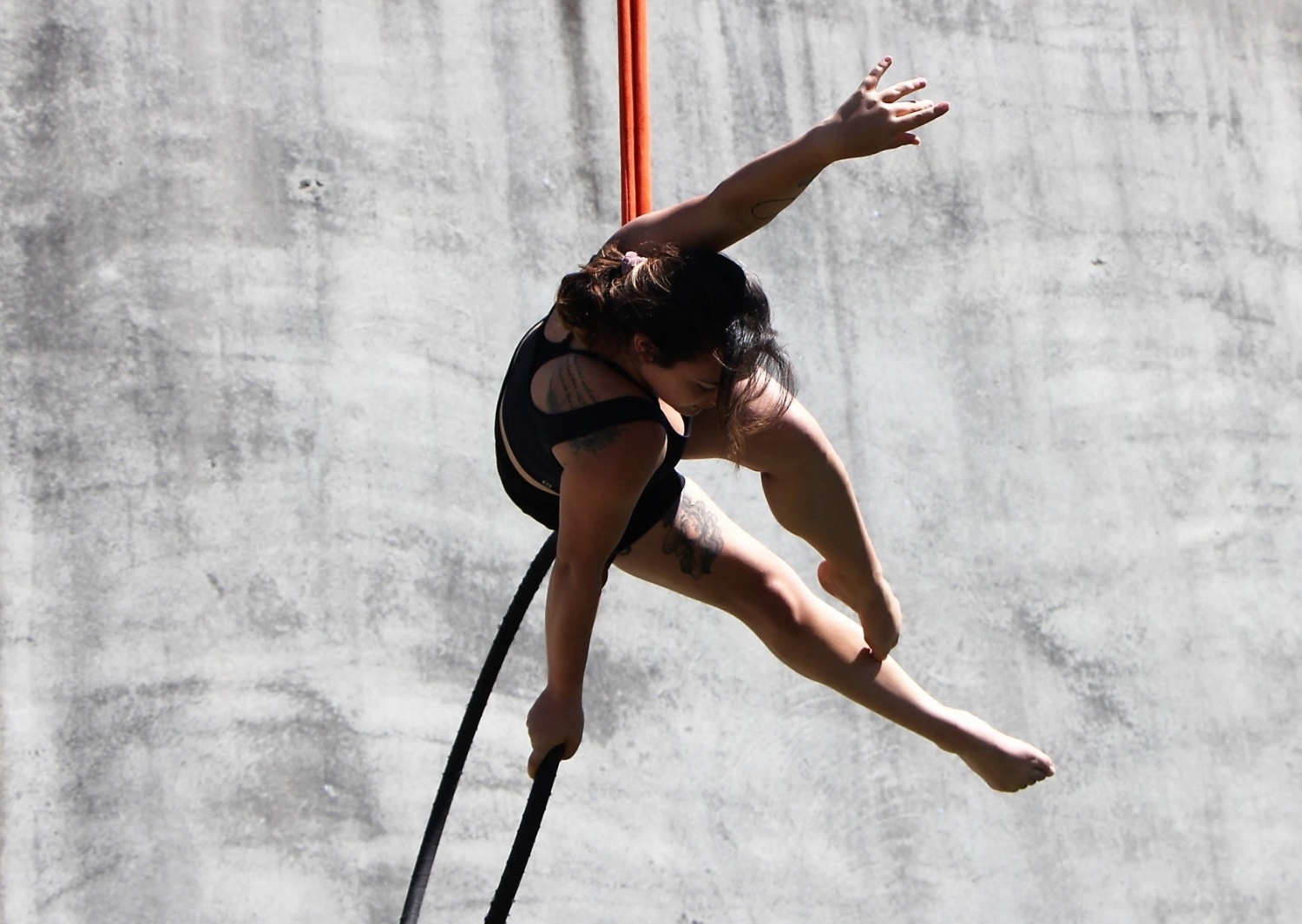 FLYING TRAPEZE Intensive | Byron Bay
• INtermediate to advanced Flyers • take your flying to the next level •  
This intensive is for intermediate to advanced flyers who are already comfortable swinging out of lines. Lead by trainer Scot (Ted) Tornaros, the weekend includes an in-depth analysis of swing techniques, tricks, catches and returns.
In addition to traditional flying, participants are also invited to try their hand at double lane flying, cradle and top catch training. All classes will be recorded on video to assist you in analysing and improving your tricks.
Watch your technique improve over just 3 days as you train with others at the same skill level and receive intensive guidance from some of Australia's most advanced flying trapeze coaches. Unlimited use of the facility for self-training on various apparatus is included in this intensive.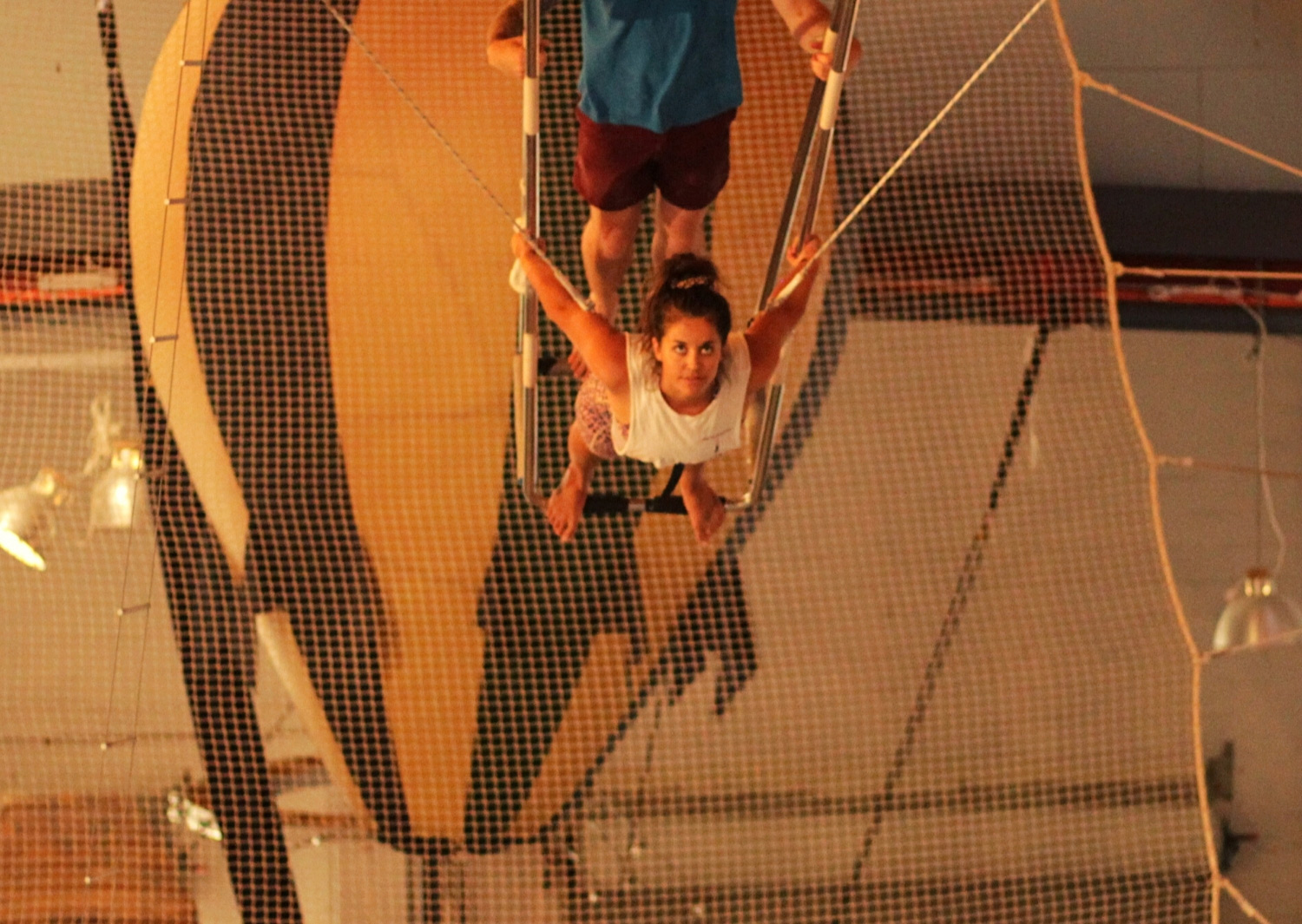 FREE ONLINE PERFORMANCE COURSE
• learn to perform on stage • free online videos •  
This is an online video course designed for kids and adults that teaches the principles and techniques of performing on stage, working with space, music and the audience.
The course is designed to be taken over 8 weeks, however each participant can go at their own pace and re-watch the videos as required. 
The course syllabus includes a variety of topics, like improvisation, working with your face and body, working to music, engaging with the audience, vocals, building your act and preparing for the show.