GROUPS & PARTIES
SYDNEY/BYRON BAY
Available in Sydney or Byron Bay.
Corporate Groups
Any successful manager understands the benefits of a cohesive team. A sense of unity and enthusiasm for a common goal results in increased efficiency, trust and satisfaction in the workplace.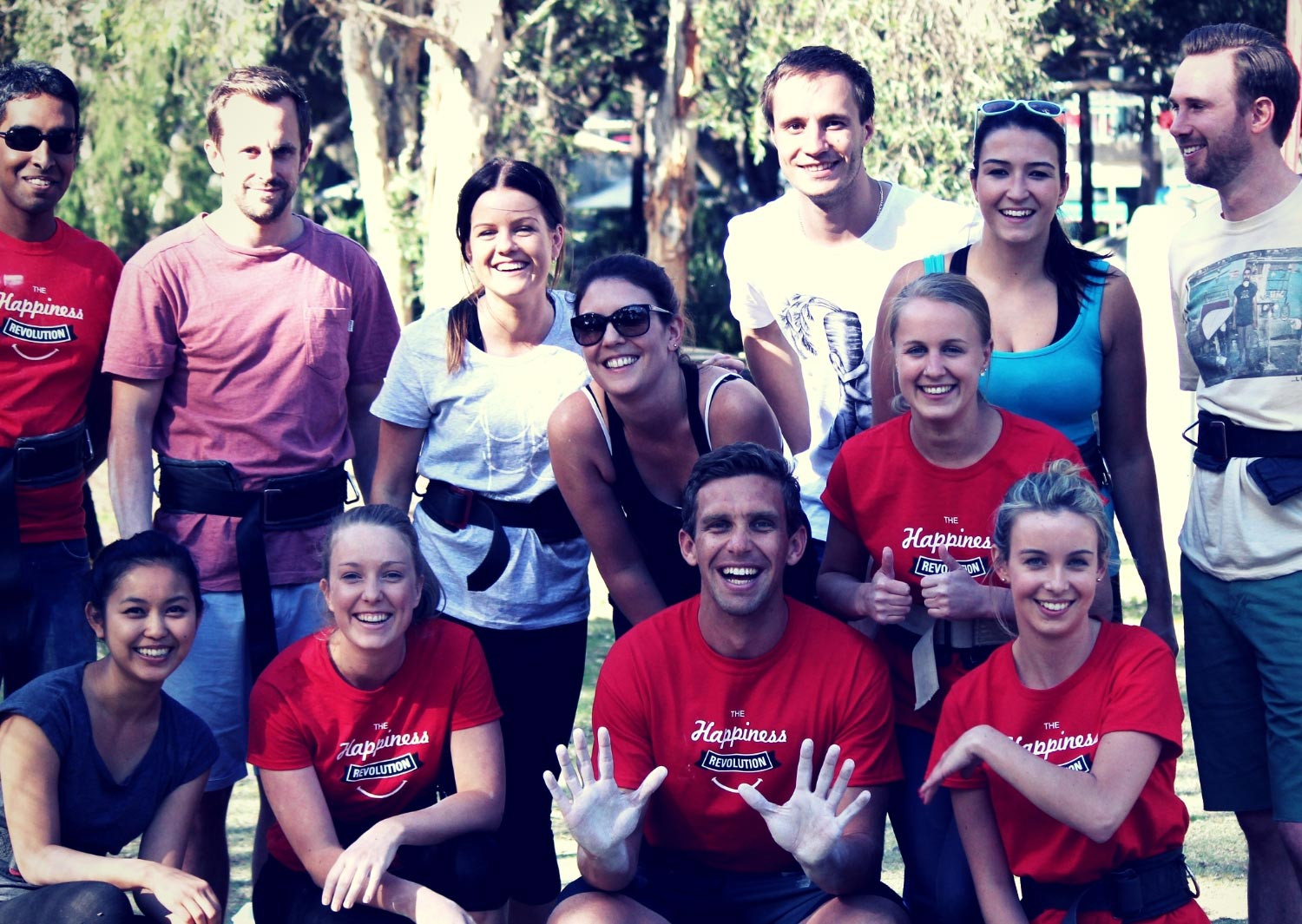 TEAM BUILDING activities
We have a variety of team building programs to choose from that will bring your team together in a real and effective way. Let us know what you need to achieve and we will tailor a workshop to meet your needs.

 MIXED CIRCUS & FLYING TRAPEZE
2 hours
Up to 300 participants
$79 per person

The session includes welcome and safety introduction, warm-up games and skills rotations with the feature of the day being the high flying trapeze.  This exhilarating and unique experience is one that will bond a team and create shared memories for years to come!
Teams will leave the Mixed Circus & Flying Trapeze Program with a renewed sense of camaraderie, achievement and equity. 
The program can be completed by people of any age and physical ability and we welcome the opportunity to tailor the program to suit the needs of each business.
Minimum charge – $790 for 10 participants or less.
 FLYING TRAPEZE
1.5 hours
Up to 10 participants
$68 per person

Flying trapeze is the ideal way to bring a team together by challenging fears, breaking through barriers and encouraging peer support.
Circus Arts' experienced fly coaches will take your team through all the steps and teach you the correct technique to perform a trick and a catch.

This 1.5 hours will bring your team together in a real and effective way and will be remembered for many years to come.

Minimum charge – $680 for 10 participants or less.
CIRCUS COMES TO YOU
From 1 hour
Up to 120 participants (or 400 drop-in style)
From $35 per person for 1 hour
We understand a busy conference schedule so Circus Arts offers workshops delivered to a location of your choice.
From a short activity spot to a full team building session, we will create a workshop to suit your venue, time and needs.
Available skills:
Hula Hoops
Staff twirling
Juggling and devil sticks
Unicycle
Acro-balance and pyramid building
Silks and Lyra (portable aerial rig optional extra)
Circus Arts Byron Bay
Circus Arts Sydney