  
An absolutely amazing experience for the whole family. The staff were super friendly and encouraging for all levels. We had a blast. I cannot recommend this enough for a family activity or a fun day out for adults or kids. Spectators and paricipants could easily watch and video each other. We learned lots of skills, 3 different jumps were covered in the lesson.
Anne Atkins
  
Amazing!!!! I absolutely loved my first flying trapeze class today. Went way above any expectations I had. What an amazing experience. The instructors were fantastic and can't wait to go back again.
Briana Morris
  
I recently enjoyed my 40th birthday at circus arts with my husband, and two kids aged 3 and 7. It was the most and memorable experience. The staff were phenomenal and amazing with the kids – I cannot believe that I was able to perform so many trapeze tricks as a novice – all due to the incredible coaching and encouragement from the staff who make you feel so confident- I was able to overcome my fear of heights and connect with the catcher on my first go. Absolutely exhilarating. My children loved every moment too.
Leigh-Anne Serfontein
  
What a fantastic first experience on the flying trapeze at Circus Arts Byron Bay. I felt safe and fully supported at all times. I truly appreciated the team's belief that I could do what they asked me to do which was way more than I was expecting or could have imagined I was capable of at my age. I will be back for more!
Margaret Thomas
  
My dad and I came here for a trapeze lesson and had the most fantastic time! We were both a little nervous at first but the staff were super friendly and great at explaining what to do. They tailored the whole class to each person's experience level and did their best to make sure we all felt comfortable. We each got ~6 turns on the trapeze, including two attempted catches, and got plenty of individual pointers after each try. Overall, it was a fantastic experience, so much fun and I'd definitely recommend it!
Steph Crawford
Circus is for everyone
BEGINNERS – INTERMEDIATE – ADVANCED – Classes
Circus is a unique blend of art and sport.
Played out in a supportive and non-competitive environment, it makes a perfect physical activity for people of all levels of confidence and abilities.
Join a circus class in Byron Bay and/or Sydney.
We are a COVID-safe registered provider of activities that are eligible for Active & Creative Kids vouchers.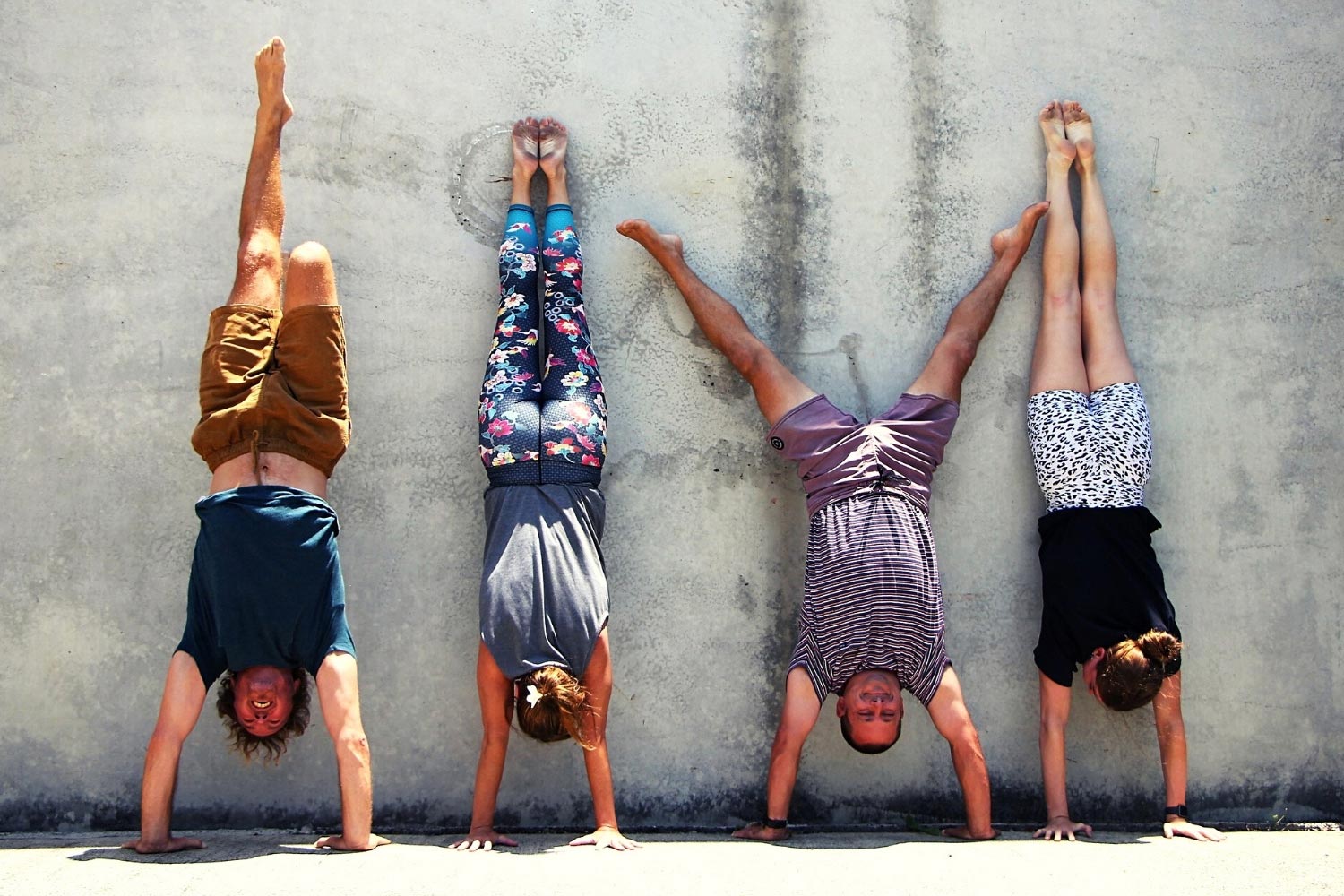 Venue Restrictions
We are operating under NSW Health advice - read more
Active & Creative Kids Vouchers
Available for Full Day School Holiday Programs
CIRCUS ARTS IN THE COMMUNITY