specialised
courses
Our specialised courses are designed to up-skill you quickly!
aerial foundations coaching COURSE
 Learning how to teach level 1 Aerial Curriculum.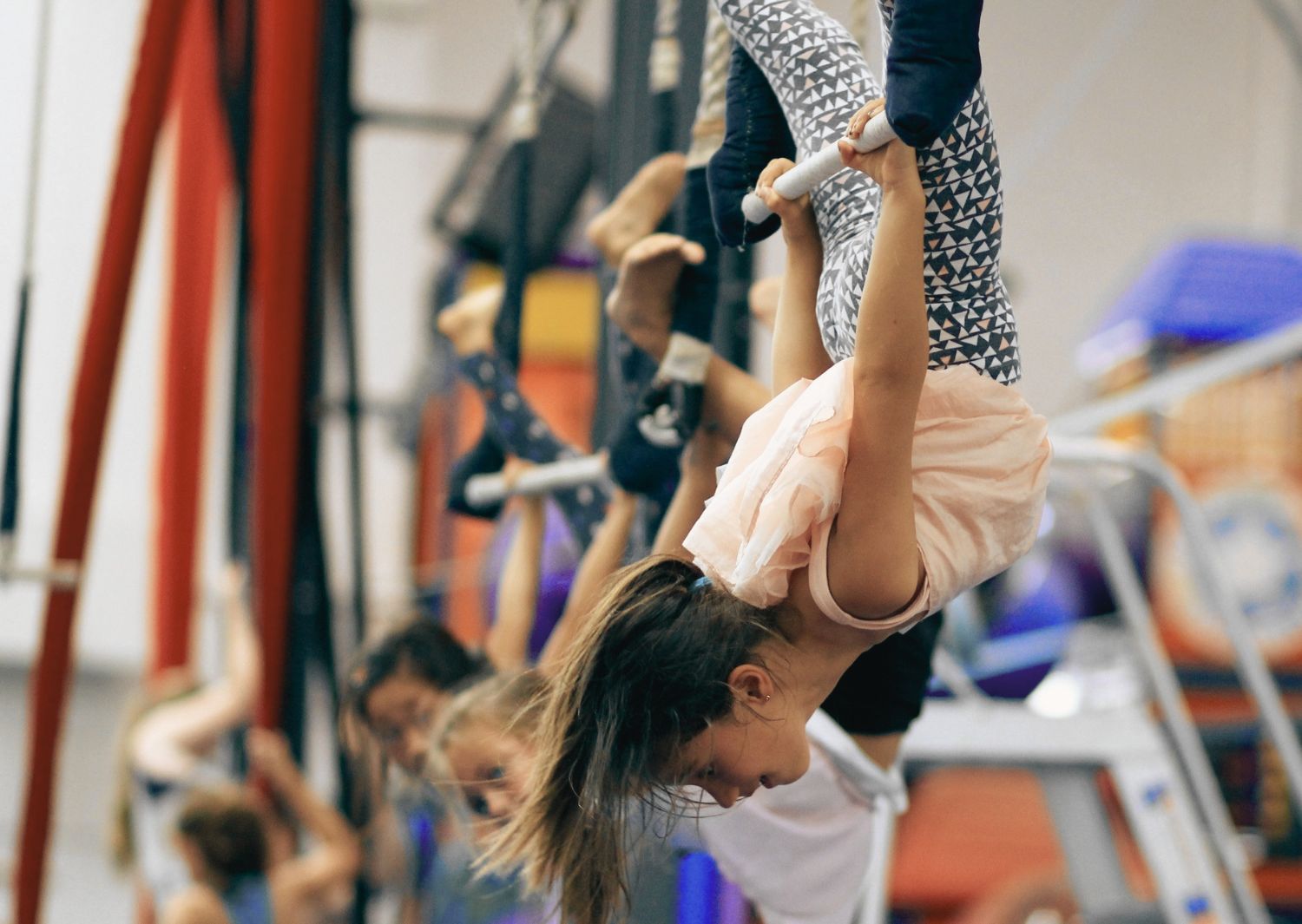 The Aerial Foundations Coaching Course is an introduction into learning how to teach Level 1 Aerial Curriculum to participants aged from 6 years through to adults.
The aim of this course is to educate coaches who would like to start to specialise in aerial coaching on safety, spotting, conditioning exercises on the floor and on the apparatus, warm-ups and cool-downs as well as lesson planning and leading and supervising an aerial class or group.
The course will take place at Circus Arts massive indoor venue. Participants will get to train on a variety of apparatus such as silks, lyra and trapeze, and will focus on skill development and sequences that can be taught to participants at the start of their aerial journey.
There are 8 outcomes that our Aerial Foundations Coaching Course will focus on:
Teaching safety rules and equipment safety
Effective warm up activities and games
Leading group stretches
Floor Conditioning Exercises
Apparatus Conditioning Exercises
Teaching foundational skills on trapeze, silks and lyra
Teaching a sequence / routine
Lesson Planning for a term
Aerial Foundations candidates will be working with a qualified coach for the duration of the training phase of this course. The goal is to gain confidence and experience leading an Aerial group, and to learn and implement safe, positive, inclusive and fun activities.
This course is partnered with APATA (The Australian Performing Arts Teachers Association)
www.apata.com.au
The Australian Performing Arts Teachers Association [APATA] is Australia's uniting body for teachers, educators and industry practitioners working and creating in performing arts education. We are proud to partner with Circus Arts Australia as they actively contribute towards the cultural fabric of our nations performing arts leadership through excellence in circus arts education, developing future coaches, trainers and educators.
UPCOMING DATES:
21 October 2023
LOCATION:
Circus Arts Byron Bay, 17 Centennial Circuit, Arts & Industry Park, Byron Bay
Coaches:
Tanya Bilaniwskyj
COST:
$240
skill level:
Prior knowledge is required | Ages 14+ 
TIMETABLE:
12.30pm-4.30pm