specialised
courses
Our specialised courses are designed to up-skill you quickly!
AERIAL intensive
Three days of training with like-minded aerialists wrapped up with a photoshoot in one of Byron's beautiful locations.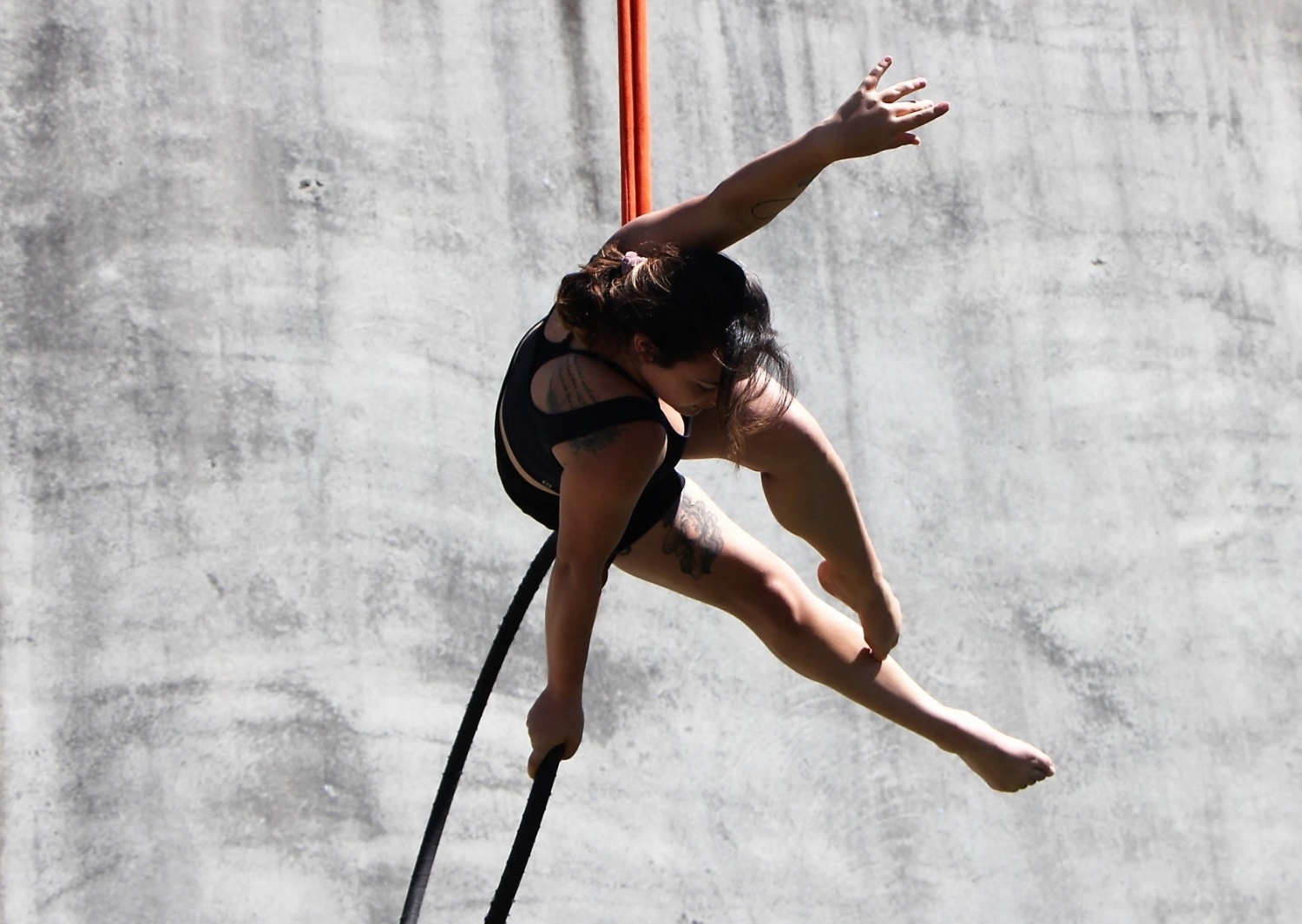 Get ready for an amazing three days of training. Our aerial intensives tend to have a great mix of participants with various skills levels. It is very inspiring to see everyone go beyond their limitations and empower each other throughout the challenges presented to them over these three days of training.
This aerial intensive will focus on:
Skill development and creative play on silks, trapeze and lyra

Partner work

Strength and flexibility

Hula hoops and handstands for fun and fitness

Exploring movement for new ways of moving and act creation  
Bring along a sense of fun and be prepared to leave your comfort zone as we explore what can be possible.
Circus Arts massive indoor venue in Byron Bay provides a great variety of apparatus to train on:
Participants are also welcome to self-train on spiral, teardrop, and tumble track.
Additionally, there will be photo opportunities on an outdoor aerial rig at one of Byron's beautiful locations. Soon to be revealed!
Requirements
The course is suitable for students with different skill levels:
Beginner
Intermediate
Advanced
Dates
1-3 September 2023
5 hours a day including a meal break
Location
Circus Arts Byron Bay, 17 Centennial Cct, Byron Bay NSW 2481
Trainers
Miranda Walker & Lauren Davidson
Cost
$525 for 3 days
Special $60 add-on for 1 hour private session (optional)
When booking you will be asked about your skill level, training experience and desired goals for the intensive. The coaches will tailor make the program based on the information provided by the participants and as such, each intensive is unique.  
  
I did the 3 days intensive aerial course and it was GREAT!, had some much fun and learn new ways to keep my body strong and fit no just using aerials. The instructors were very well prepare and ready to share all their knowledge with the students. The group of people that share the class with me was AMAZING! at the end of the house we had a photo shooting, that was a lot of fun. I am very happy with this course.
Marifer Calderón
  
Highly recommend the intensive aerial workshop! Great supportive and welcoming staff and trainers.
Sharon Mullin