specialised
courses
Our specialised courses are designed to up-skill you quickly!
flying trapeze intensive
Join an intensive course or learn how to coach with Circus Arts Australia.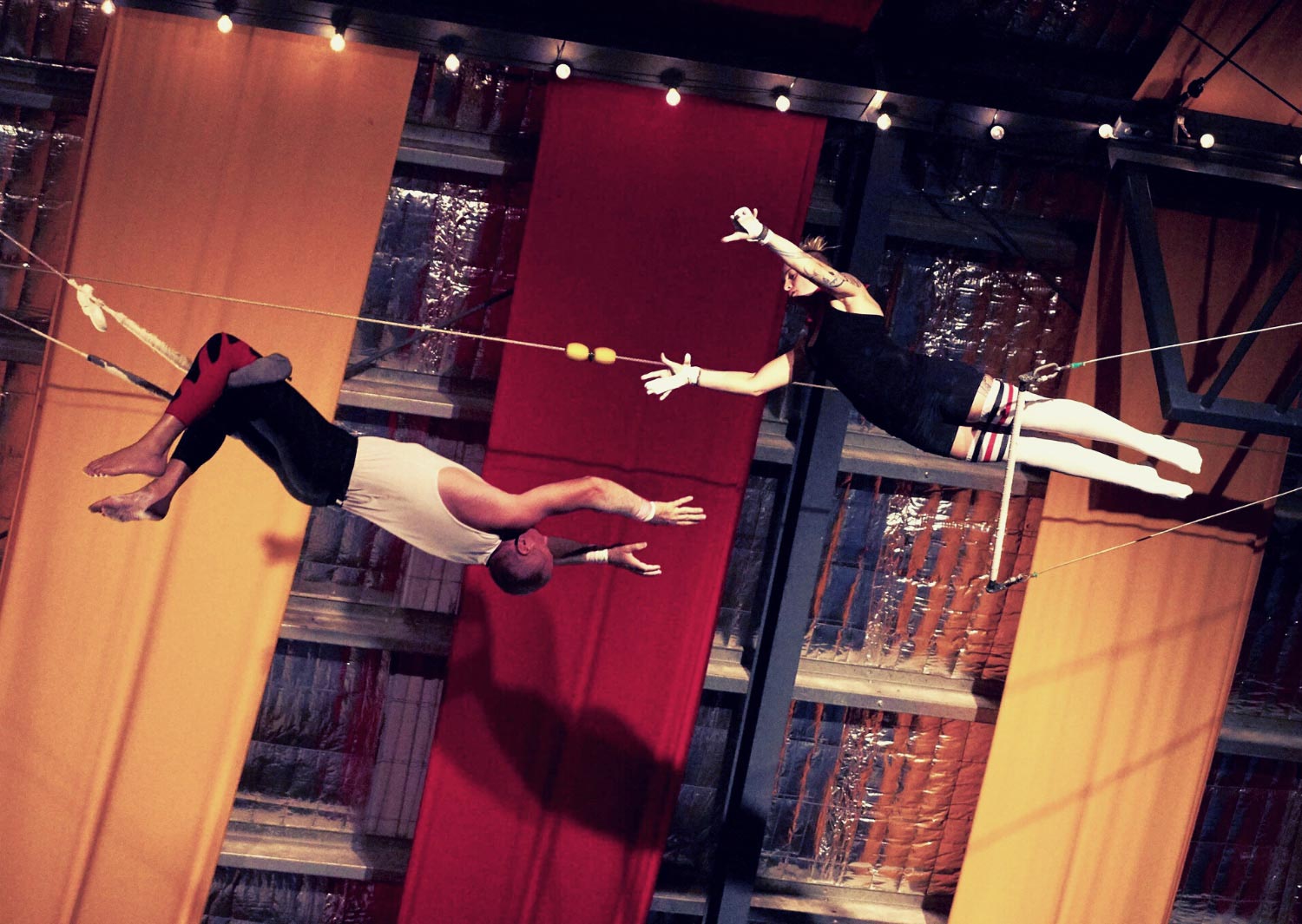 Take your flying to the next level at our Flying Trapeze Intensive held in beautiful Byron Bay. Pack your bags and escape to paradise for 3 days of intensive flying trapeze training at our indoor venue.
This intensive is for intermediate to advanced flyers who are already comfortable swinging out of lines. Lead by trainer Scot Tornaros, the weekend includes an in-depth analysis of swing techniques, tricks, catches and returns.
In addition to traditional flying, participants are also invited to try their hand at double lane flying, cradle and top catch training. All classes will be recorded on video to assist you in making your tricks show ready!
Enjoy unlimited use of the facility for self-training including aerial apparatus, onsite gym equipment a full-size Olympic trampoline with the Tramp Wall.
Watch your technique improve over just 3 days as you train with others at the same skill level and receive intensive guidance from some of Australia most advanced flying trapeze coaches. Treat yourself to a few days of flying trapeze fun in beautiful Byron Bay!
Daily TIMETABLE:
Day 1: 1 pm to 6 pm
Day 2: 1 pm to 6 pm
Day 3: 10am to 3pm
* when planning your trip you may wish to leave the second night free for a dinner in town with the group. The dinner tradition is a great way to unwind and catch up while enjoying one of Byron's fantastic restaurants. This dinner is optional and not included in the package.
Requirements
Suitable for students who are able to swing out of safety lines, plus more advanced flyers.
UPCOMING DATES:
18-20 February 2022
11-13 June 2022
1-3 October 2022
LOCATION:
Circus Arts Byron Bay, 17 Centennial Circuit, Arts & Industry Park, Byron Bay
Coaches:
Scot (Ted) Tornaros
COST:
$570 for 3 days
CLASS SIZE:
Only 10 spots are available.