Our specialised courses are designed to up-skill you quickly!
Introduction to Cyr & German Wheel
• SATURDAY 27th May 2023 • Byron Bay •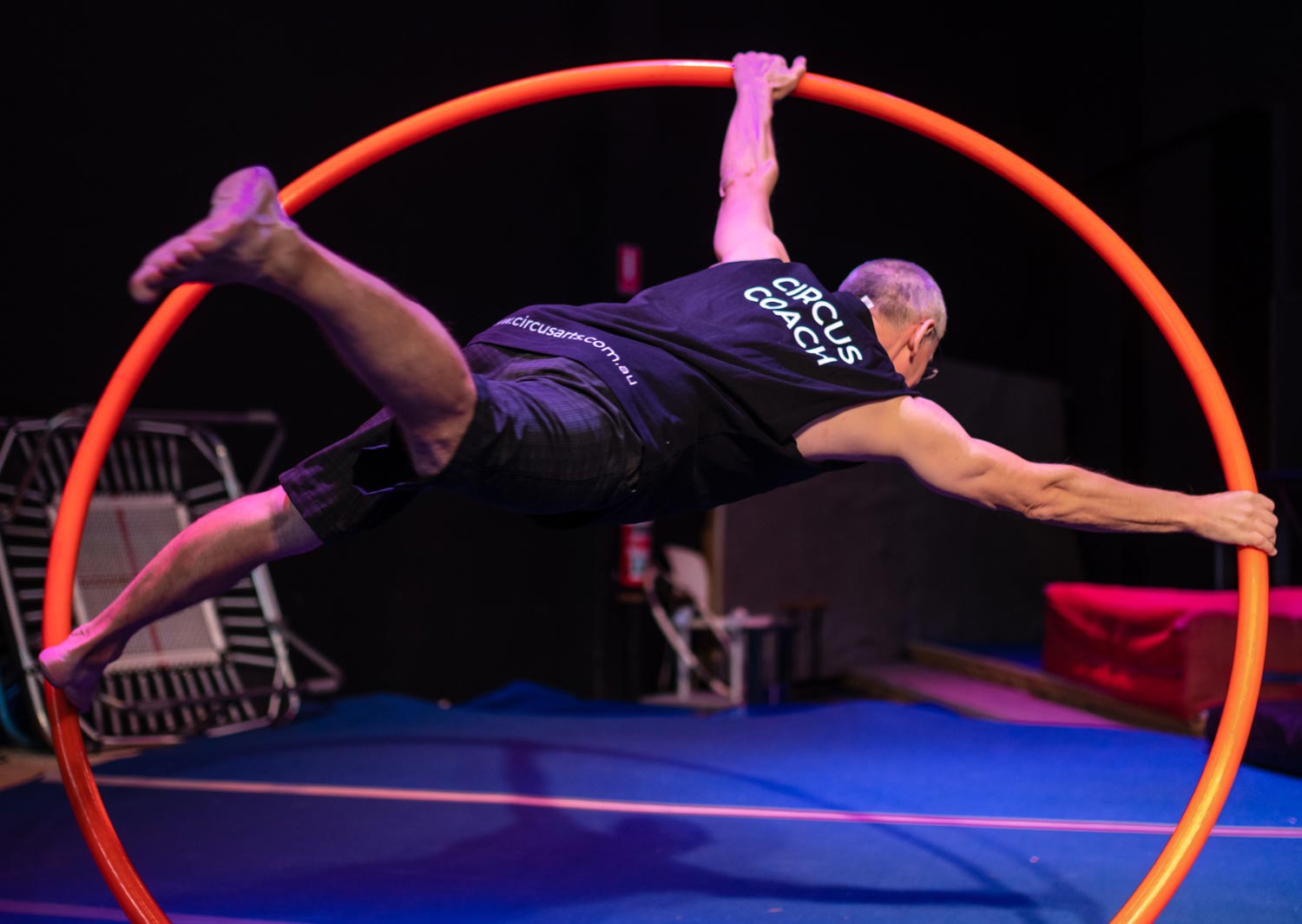 Wheel Gymnastics is a unique low-impact sport that fuses elements of gymnastics and acrobatics and explores alternative ways of moving through space. It's a sport with a WOW factor!
Wheel gymnastics helps to improve balance and coordination, increase core stability, and builds strength whilst you have fun spinning, rolling, and turning upside down.
When:
Saturday 27th May 2023
Duration:
1.5hr classes
LOCATION:
Circus Arts Byron Bay, 17 Centennial Circuit, Arts & Industry Park, Byron Bay
Coach:
Ludwig
COST:
$35
Cyr and German Wheel
3:30pm-5pm Kids (7-12yrs)
3.30pm-5pm Teens (13-16yrs)
7pm-8:30pm Adults (17yrs+)
5pm-6:30pm Adults (due to popular demand we have opened a second class)